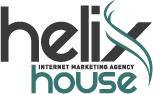 ...following good practices and providing real and useful content today is the only solution to getting better placement on the major search engines.
Tucson, AZ (PRWEB) June 12, 2014
Helix House, one of the leading providers of Internet marketing services in the country announces additional good practices designed to enhance search engine optimization. In keeping with search "best practices," Helix House custom tailors each client's campaign using industry-specific terms, phrases and keywords combined with quality content to generate interest in a website. Catering to the major search engines requires providing authoritative content that is of high quality with correctly optimized keywords and phrases integrated into that content. While there are various strategies used by a number of different Internet marketing agencies, Helix House always adheres to a good practices approach that is fully transparent and highly effective.
Because search engines and their complex algorithms are experts at detecting less-than-perfect content and excessive keywords, following good practices and providing real and useful content today is the only solution to getting better placement on the major search engines. Helix House announces its good practices search engine optimization as a way to achieve the desired results for businesses wishing to gain better positioning online. In addition, companies like Helix House that produce quality work with regard to search engine optimization also carefully tailor link-building strategies in a way that is fully transparent and always follows good practices standards. The company offers link building that is manually produced and never automated. Search engine algorithms can detect when links have been artificially created and will typically apply a penalty to websites that are found to be involved in this type of link building. Quality link building requires hard work, dedication and careful attention to detail with regard to the location of links and how they are integrated into a website.
Helix House has been providing link building services as well as content development, website development and a host of other services to businesses for many years. The company serves businesses throughout Arizona and New Mexico as well as across the country. With a long and growing list of satisfied customers, Helix House has a proven track record for delivering real and valuable Internet marketing services at affordable prices. Few competitors in the Internet marketing arena can compare in terms of quality, excellent customer service and budget minded prices. Helping businesses gain first page placement on the major search engines is what this premier industry leading Internet marketing firm has been doing for a long time. Businesses have come to know and trust Helix House as a quality Internet advertising and marketing agency. Helping businesses achieve first page status on the major search engines is a prime objective of the Helix House team. With this recent announcement of even more good practices with regard to search engine optimization, it is clear that Helix House will continue to lead the way in a fast changing industry.
Helix House is a highly innovative forward-looking Internet marketing agency located in sunny Arizona and beautiful New Mexico. The company has consistently exceeded industry expectations to routinely rank highest among some the best Internet marketing companies in the country. Recognized as an industry leader this Internet marketing firm has helped hundreds of businesses across the country to gain better online ranking.