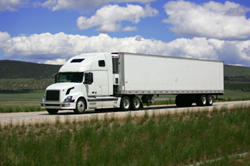 Santa Monica, California (PRWEB) June 09, 2014
It has come to the attention of 24/7 Van Lines that a high percentage of business clients and offices are habitually throwing safety standards out the window in regards to unsafe dumping while in the process of relocating to new regions. In order to combat these careless practices, the company is therefore holding a new seminar with various clients in order to discuss how best to handle unsafe or potentially harmful materials, especially when they could impact the environment.
A new branch of the company is being formed to oversee new safety operations, and will also be in charge of researching and providing statistical analyses and reports on unsafe, environmentally damaging activities. Disposal, storage, and accidental spills are at the top of the agenda, according to company officials. Even improper disposal of common batteries can be hazardous to the environment or unsafe for the public, and so the company is making sure regulations are followed without excuse.
A company spokesperson for 24/7 Van Lines provided some insight as to what the company hopes to achieve with the new seminar: "Simply put, we wish to ensure that all federal laws are being followed. When clients dispose of hazardous materials improperly, we maintain partial liability. We want to ensure that proper safety regulations are being followed, as our movers are highly trained to follow these procedures. Because we're there overseeing operations and have no problem with taking care of hazardous disposals, spills, or maintaining proper storage procedures, there's no excuse for not following code. These services come at no extra cost, as they are part of training."
It has been suggested that until full compliance of state and federal regulations is achieved, the Santa Monica moving company will offer incentives to clients when regulations are followed, or when companies take advantage of those safety services offered by 24/7 Van Lines. Meetings and seminars will be held for employees that have any questions in the coming weeks, and as part of new safety training programs, will undergo a series of mandatory rolling evaluations held weekly.
The first seminar will be held with area clients is expected to take place next week, and others will follow for several months. More details can be found at the company website: http://247VanLines.com/. Participation in safety seminars offered by the Santa Monica moving company are strictly voluntary, and the company plans to of course have its employees follow proper codes and be vigilant in reporting safety failures.
Press:
Mark Tanning
24-7 Van Lines
(877) 549-2077