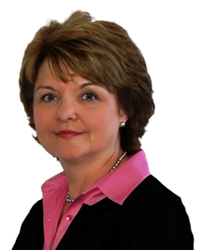 It's one of the most heavily read blogs by family caregivers, and it's in large part because we are known for fresh content with no advertising.
Neenah, Wis. (PRWEB) June 11, 2014
While national online retailer The CareGiver Partnership may have a niche audience of people interested in reading about incontinence, fall prevention and other home health care issues, its blog's wide variety of topics for seniors and caregivers has resulted in sizable readership growth year after year.
"Our blog just exceeded half a million page reads, and readership is growing 44 percent per year on average," says The CareGiver Partnership's founder Lynn Wilson. "It's one of the most heavily read blogs by family caregivers, and it's in large part because we are known for fresh content with no advertising."
Wilson says these features make The CareGiver Partnership's blog unique and valued by seniors and caregivers:

Seniors and caregivers can find articles on everything from managing incontinence, health care and tax deductions, to aging-in-place services, fall prevention and home safety.
It includes more than 1,200 articles easily searchable by key words or phrases.
Valuable information is added daily, so the blog is always fresh and up to date.
Entries are well researched and written by a wide range of experts, including guest contributors who specialize in areas of interest to seniors and caregivers.
Unlike most blogs, there is no advertising, so the interface is simple to use, uncluttered and unbiased.
Readers who turn into shoppers find a safe, secure environment where their data is not collected, shared or sold.
A frequent expert contributor to the blog is Dianna Malkowski, who is a board-certified physician assistant, Mayo Clinic-trained nutritionist and professional adviser for The CareGiver Partnership. She specializes in diabetes, cancer, wound healing, therapeutic diets and nutrition support. Malkowski also has authored 350 Ezine articles.
Here are The CareGiver Partnership blog's top 10 articles of all time: (1) This Is How Many Men Feel Following Prostate Surgery, (2) A Review of the Best Incontinence Products, (3) Creating Solutions to Embarrassing Light Bladder Leakage, (4) What Are the Most Absorbent Urinary Incontinence Pads for Women?, (5) Your Guide to Sleeping Well with Incontinence, (6) Changing On the Go for the Active Incontinent, (7) Why Are You Incontinent? And 3 Things You Can Do About It, (8) Finally ... an Incontinence Swim Diaper for Older Children, Teens and Adults, (9) Enter for Your Chance to Win a Prize Package from Fannypants, and (10) Adult Diaper Review — Top 6 Brands.
In addition to its blog readership, The CareGiver Partnership has more than 12,000 followers combined on Facebook, Twitter and Pinterest. Visit The CareGiver Partnership blog, or access its social media links from its home page.
The CareGiver Partnership is a national direct-to-consumer retailer of home healthcare products for incontinence, diabetes, nutrition support and more. In its eighth year of providing products and services that help caregivers and loved ones maintain personal dignity, the company also offers an online library of more than 1,500 family caregiver resources and personal service by experts in caregiving. Call 1-800-985-1353 or visit online at caregiverpartnership.com.