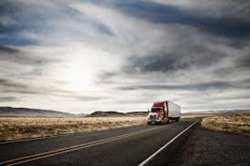 San Jose, California (PRWEB) June 09, 2014
England Van Lines are currently launching a series of events aimed at promoting awareness of how quickly the company is currently able to turnover clients. The time it takes to relocate a client from start to finish has been dramatically reduced in the first quarter of the year due to new business processes, including new technologies and scheduling methods. These timetables include all prerequisite planning completed by the moving company, right up to final server installations and IT upgrades usually completed at the end of a move.
The calculation for these new turnover times also includes various new services being implemented by England Van Lines, which has impressed competitors and industry analysts alike. Many other San Jose moving companies are scrambling to find out where they can improve their own services, while attempting to hold on to current clients, many of which have been shuffling away.
A company spokesperson made himself available to make a few comments. "We've made quite a few changes that we believe have helped expedite the client turnover rate. Scheduling procedures are more clearly defined, and that's made a lot of difference in the time it takes to move from one client to the next. Personnel have also been recently aptitude tested, and this has helped us shift personnel into positions which are a better fit for them."
When asked what new changes are in store for the company, he had this to say: "We're still rolling out new technologies and new services on a monthly basis. Scheduling has been tight, as we're also planning several projects that we hope our home communities will want to take part in, mainly recycling drives and awareness of environmentally friendly businesses. We're hoping that citizens will agree with us and stay away from businesses that pollute our environment. We sometimes turn clients away when our policies and theirs are in conflict."
When asked about other San Jose moving companies, the company declined to comment, but did state its continued awareness of its own failures or missteps and those of the competition. Industry analysts have repeatedly pointed out that England Van Lines are more transparent about common scams in the industry, and have done a lot of maneuvering to make it harder for competitors to enact unfair business practices which have a negative impact on clients and members of the community.
The new timetable reports will be available on the company website when available: http://EnglandVanLines.com/.
Press Contact:
William Alexander
England Van Lines
(888) 485-2201