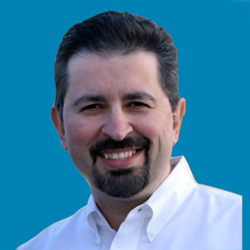 We're delighted to have George join the Modality team. His experience and knowledge will be invaluable in helping us grow the business even further in North America.
Seattle, WA (PRWEB) June 10, 2014
Modality Systems have today announced the appointment of George Cordeiro as Vice President of Business Development for its North America operations.
Having recently announced the opening of a new office in Australia, this latest appointment is further example of the growth Modality has enjoyed over the last 18 months and underlines the intent the business has to reinforce its position as one of the largest dedicated Microsoft Lync operations in the world.
George Cordeiro joins Modality with over 20+ years' experience in the IT industry, having held senior positions in hardware and software design company focusing on Apple products, data recovery services and most recently the integration of Cloud services. George brings an array of IT experience to the company, including certifications with vendors such as Microsoft, Novell, and Cisco to name a few.
Before joining Modality Systems, George was part of Dell Inc. where he created and delivered Dell Unified Voice offerings for small to large enterprises with voice (Hosted Lync with Enterprise Voice). George lead the Office 365 global cloud strategy, the Dell US syndication model implementation and deployment, as well as responsible for the Go-to-Market for Office 365 with Dell sales motion and all aspects of the fulfillment lifecycle including; new offer creation to training, sales motion and support.
"We're delighted to have George join the Modality team. His experience and knowledge will be invaluable in helping us grow the business even further in North America." stated John Lamb, Co-Founder and President of Modality Systems, "It's not very often that you find someone with such depth of knowledge and extensive background as George and we are confident that he will play a significant role in our continued success.
Keep up with George and all his contributions at Modality Systems on Twitter @George_Cordeiro.
About Modality Systems
Modality Systems is a specialist provider of Unified Communications (UC) services, associated products and custom development software for Microsoft Lync. Combining in depth technical expertise with a professional consulting approach, we have an enviable track record in delivering successful projects globally, working with clients to optimize their investment and the value of UC.
Modality offers a range of end-to-end services from strategic consultancy and design, to deployment, end-user adoption and customized applications. Our consultants are some of the highest qualified in the Lync world, authoring leading Lync publications and carrying out Lync consultancy projects on behalf of Microsoft.
Modality was founded in 2007 and has offices in several locations in the UK and US to support the deployment and support of its global customer base. Modality is a recent 2014 Communications Partner of the Year finalist, as well as a Microsoft Gold competency partner for Communications and one of a limited number of Microsoft Lync Certified Support Partners.
Modality is consistently among the top Microsoft Lync partners in terms of number of seats delivered and have twice been awarded the Microsoft UK Unified Communications Partner of the Year Award.
Our reputation for successful deployments and delivering the highest level of support means we have a very satisfied client base of local and global customers and can boast the largest UK Enterprise Voice deployment, as well as the largest global Microsoft Certified Lync Support contract.