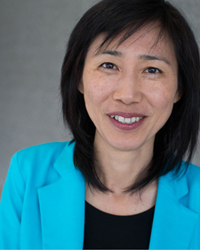 "Eventbrite is at its early stages of transforming the event industry globally. I look forward to helping scale Eventbrite's technical infrastructure to serve all events on the planet." -April Chang, VP of Engineering, Eventbrite
San Francisco, CA (PRWEB) June 10, 2014
Eventbrite, the global self-service ticketing platform and events marketplace, today announced it hired April Chang as VP of Engineering, Consumer & Infrastructure Operations. Formerly on the engineering leadership team at PayPal, Yahoo!, and Sun Microsystems, Chang will continue to grow the high performing engineering team, develop innovative product features, and execute on Eventbrite's vision to ticket the world's live events.
Chang brings over 20 years of development, platform, and marketplace experience, along with a proven track record of leading teams through periods of extraordinary growth. As a senior engineering director at PayPal, she led the Payments Customer Engineering team of 250+ software developers in four global offices. Her team modernized both the architecture and user experience of PayPal's flagship payment products. She also spent four years at Yahoo! and helped raise its core products' availability and performance; and 12 years at Sun Microsystems, where she managed large-scale global product development spanning various functions including web applications, platform, security, and ecommerce software.
"Our primary engineering focus to date has been on transactional scalability and developing robust solutions for the organizer side of the marketplace," said Pat Poels, VP of Engineering. "April's proven leadership and experience on the consumer side, combined with her sophisticated domain expertise in e-commerce, payments and scalability makes her the ideal person to take Eventbrite's engineering team and platform to the next level. We're delighted to welcome April to the team."
In 2013 alone, Eventbrite processed $1 billion in gross ticket sales for general admission events in 187 countries. Since inception in 2006, the company has processed over 200 million tickets for both large and small-scale events and processed nearly $3 billion in gross ticket sales. Additionally, with the launch of a new reserved seating solution last month, Eventbrite became the first mass market self-service product for organizers to automatically prioritize, price and assign seats to attendees.
"I'm excited to be part of a company that is transforming a huge industry, led by visionary founders and with strong product, technology and culture," said Chang. "While the company has focused for eight years on building a strong platform for organizers, we are in the early days of growing our connection with consumers, and I'm privileged to work with such a talented engineering team as we build out our discovery offering for the millions of people coming to Eventbrite every month to find things to do."
The company also recently announced their first software development center outside San Francisco in the company's Mendoza, Argentina office. The new development center will specifically focus on the company's global online payment platform.
About Eventbrite:
Eventbrite enables people all over the world to plan, promote, and sell out any event, and has sold over 200 million tickets and registrations worldwide, totaling nearly $3 billion in gross ticket sales. In 2013 alone, the company processed $1 billion in gross ticket sales for attendees in 187 countries. The online event ticketing service makes it easy for everyone to discover events, and to share the events they are attending with the people they know. In this way, Eventbrite brings communities together by encouraging people to connect through live experiences. Eventbrite's investors include Tiger Global, Sequoia Capital, T. Rowe Price, DAG Ventures, and Tenaya Capital. Learn more at http://www.eventbrite.com.