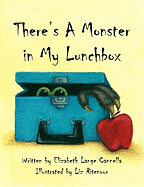 Howell, MI (PRWEB) June 11, 2014
Saturday, June 14, 2014 - 11:00 am Elizabeth Lange Cannella, with her children's book, "There's A Monster In My Lunchbox", will read to the children then do a Father's Day Craft afterward. Snacks and juice offered.
Saturday, June 14, 2014 - 1:00 pm Father's Day Craft Session #2
Saturday, June 28, 2014 - 3:00 pm Write poetry from images in our Ekphrastic Poetry Workshop led by Poet, Dave Jibson. Dave will read some examples of this type of poetry, then will have the group break-out to write their own verses from images they brought or the supplied images on-hand. Students will have a chance to read their work at the end of the workshop to the group.
Saturday, July 12, 2014 - 4:00 pm Author, Jon Ballard will be on hand to talk about and sign copies of his debut novel, "Year of the Poets". In this novel, it's the bicentennial year of 1976 at the Davenport Summer Retreat for Artists, and fifty-nine year old Arthur Honeyman—lothario, vagabond, carpenter and, above all, renowned versifier—has his hands full: carrying on simultaneous affairs with two poetesses, composing his first new manuscript of poems in years, and vacillating between making contact with his estranged adult son, Pablo, or just letting him be. Along the way, Honeyman's conviction that there are two kinds of people—"those who hold onto things, and those who get on with things"—will be put to the test, and he'll finally have to decide which kind of person he wants to be.
Other News: http://www.bluefrogbooksandmore.com/book/v/9780385344432 Dianna Gabaldon's latest book in the "Outlander" series, "Written In My Own Heart's Blood" is on-sale June 10, 2014. Copies of her long awaited novel are available nationwide from the link above.
Other Links: "There's Monster In My Lunchbox", Elizabeth Lange Cannella http://www.bluefrogbooksandmore.com/book/v/9781441543691
"Small Poems", Dave Jibson http://www.bluefrogbooksandmore.com/book/v/9781304691910
No link available for "Year of the Poets", Jon Ballard. Not released yet.