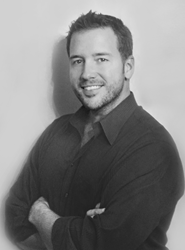 (PRWEB) June 10, 2014
Dr. Karl "Fritz" Disque , Chief Medical Officer of the National Health Care Provider Solutions and the executive director of the Disque Foundation, will present Stroke Signs and Symptoms for the Chicago Housing Authority in an effort to educate and inspire the senior community to live healthier lives. After a few residents suffered strokes and heart attacks, the Chicago Housing Authority (CHA) is taking an active stance to arm their residents with the proper information to fight cardiovascular disease.
CHA is the leading owner of rental housing in Chicago. CHA has almost 9,400 apartments in buildings designated for seniors. The CHA provides homes to more than 50,000 families, while supporting healthy communities in neighborhoods all across the city
The central focus of the event will rely on the familiar acronym F.A.S.T, an abbreviation to simplify the early symptoms of a stroke. Fritz will review the necessary steps to take when having a stroke, and will provide additional resources.
About The Disque Foundation
The Disque Foundation is a nonprofit organization with the mission of advancing health care education to the underserved both domestic and abroad. The Foundation works closely with National Health Care Provider Solutions (NHCPS) to increase their efforts and provide education to those with the greatest need. Members of the Foundation have previously contributed to efforts in areas such as Haiti, Ethiopia, Costa Rica, Panama, Malaysia, and the United States.
For more information please visit nhcps.com or disquefoundation.org