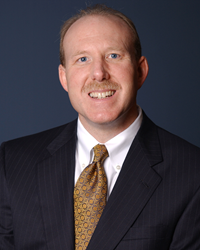 Matt Moeller will share his expertise during a breakout session titled "Business Sense: To Bid or Not...That Is the Question."
RICHLAND, Wash. (PRWEB) June 10, 2014
Matt Moeller, CEO and Chairman of the Board of radiation protection firm Dade Moeller, will share his expertise on federal small business contracting as an invited speaker at the 13th Annual U.S. Department of Energy (DOE) Small Business Forum and Expo at the Tampa, Fla., Convention Center, June 10–12. The conference will be hosted by the DOE Office of Small and Disadvantaged Business Utilization.
Moeller will speak during a breakout session at 11:45 a.m. on June 12 titled "Business Sense: To Bid or Not…That Is the Question," discussing small business decision making on proposals for federal contracts. His presentation slides are posted on the Dade Moeller website. Moeller has been an invited speaker on small business topics at numerous conferences.
A Certified Health Physicist, Moeller earned his Master's degree in Environmental Health Sciences from Harvard University's School of Public Health and his Bachelor's degree in Mathematics from Cornell University. He has more than 35 years of experience as a safety professional and serves on numerous corporate, charitable, and professional boards and committees, including for the Health Physics Society, Illinois Institute of Technology, the United Way of Benton and Franklin Counties, and the Boys & Girls Club of Benton and Franklin County.
According to the conference website, DOE is the largest civilian contracting agency within the federal government and spent more than $21.7 billion in contracts in fiscal year 2013.
About Dade Moeller: Headquartered in Richland, Wash., and named to honor Moeller's father, Dade Moeller has provided radiation protection support within the DOE complex since the firm's founding 20 years ago. The company has grown from 4 employees and 1 contract in 1994 to more than 160 employees and 150 contracts today, serving domestic and international government and commercial clients in fields beyond radiation protection, including industrial hygiene, environmental protection, occupational safety, laboratory consulting, and training. A brief video on Dade Moeller's DOE small business success is available on the company's YouTube channel.