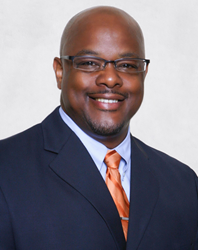 The real struggle is not finding mobility, it is using it in a way that is meaningful to a business but not disruptive to the corporate identity.
Atlanta, GA (PRWEB) June 11, 2014
TriDatum Solutions Inc., an Atlanta-based technology firm is excited to announce the expansion of their REACH360 staffing practice into the Southwestern US with a team based in Houston, Texas.
Leading the growth of REACH360 into the Southwest is Darrell Coleman, who brings a breadth of expertise as well as new expanded staffing capabilities around the areas of Accounting and Finance. Darrell has 18 years of progressive experience in Human Resources, Staffing and Business Development, working with many of the top companies in the greater Houston area. His previous engagements include work for a fortune 100 forest products company and a fortune 500 seismic exploration company. Darrell will be responsible for launching both the REACH360 and TriDatum Solutions brands in the Houston market, driving strategic development, and managing the delivery of all aspects of customer service in the area.
Mobility is not something that technology companies are creating for the sake of helping their clients. Mobility is already here. It is a recent trend being forced upon businesses by means of their employees bringing their personal smartphones to work, hoping to work off their laptops, needing access from home or remote offices, and the list goes on. The real struggle is not finding mobility, it is using it in a way that is meaningful to a business but not disruptive to the corporate identity or sensitive data companies may wish to maintain.
Approaching the technology space with a new and compelling message, TriDatum Solutions seeks to bridge the gap between old and new by addressing the problems of today while anticipating the problems of tomorrow. By mobilizing not only the workforce, but the workloads upon which that workforce relies as well, the team at TriDatum seeks to provide clients with always-on productivity in a way that also ensures the security and protection of sensitive corporate information. Easy to use software for each of their solution offerings enables simple integration into existing systems as well as ease of management after implementation. Strategic partnerships create a full spectrum solution offering around mobility and using it as a catalyst to turn daily operations into meaningful business value.
"Not only is this expansion beneficial for our technology growth, but for our staffing growth as well," said TriDatum Solutions and REACH360 Chief Sales Officer, Leon Rhodes. "Darrell brings a portfolio of capabilities that enables us to service more verticals and markets. His expertise and experience allow us to broaden both our staffing and technology footprint, and we could not be more excited for him to join the team and for the direction we are headed."
To learn more about the expansion or for more information on REACH360, please visit us at http://www.reach360us.com.