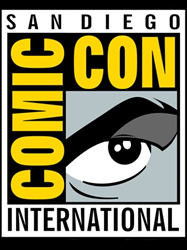 San Diego Hotels are preparing to welcome the summer crowds that will come to the City for top events in July.
San Diego, CA (PRWEB) June 20, 2014
San Diego Hotels are preparing to welcome the summer crowds that will come to the City for top events in July. Air Show San Diego and the San Diego County Fair are examples of some of the most popular events. Some hotels, like Declan Suites, have impressive special offers to entice visitors. View Offer Details >
Comic-Con International
When: July 24 through July 27, 2014
Where: San Diego Convention Center | 111 W. Harbor Drive San Diego, CA 92101
Comic-Con International is the largest event of its kind in the country. What started in 1970 as a gathering of a few hundred has grown into an event in San Diego that draws more than 130,000 attendees. Anime, costuming, games, film festivals, and the chance to meet more than 40 writers, producers, cartoonists and other celebs are just a few of the highlights of this event.
Real Pirates: The Untold Story of the Whydah from Slave Ship to Pirate Ship
When: Through September 1, 2014
Where: San Diego Natural History Museum | 1788 El Prado San Diego, CA 92101
Call: 619-232-3821
This event is a fun choice for families. Children will enjoy the chance to learn about Captain "Black Sam" Bellamy, see real pirate treasure and view artifacts used by the captain and his crew. Hands-on attractions and recreations will help bring this captain and his crew to life.
County Fair
When: June 7 through July 6, 2014
Where: Del Mar Fairgrounds | 2260 Jimmy Durante Boulevard Del Mar, CA 92014
Call: 858.755.1161
Live performances, rides, and games are just a few of the features at this event. The County Fair also features craft demonstrations, livestock shows, and all manner of fair food. This popular event has something to suit visitors of all ages.
Those planning to attend these or other San Diego events should book their guest rooms early as some top hotels may be booked well in advance.
About Declan Suites:
Both business and leisure travelers find the accommodations at Declan Suites to be a perfect choice. Our San Diego Hotel is an all-suite property, and our 2-room Guest Suites are some of the largest in the city.
Declan Suites is conveniently located adjacent to Symphony Hall. Our luxurious hotel is also within walking distance of some of the most popular San Diego Attractions including the Zoo and some of the city's top Museums.
A host of Dining and Shopping options are also available near our Downtown Hotel, but you don't have to leave the building when you're hungry. We have an onsite Restaurant for those nights when you'd rather stay in and get a little work done or, perhaps, enjoy the gorgeous views of the City skyline from your Guest Suite.
Our 24-hour fitness center, knowledgeable Concierge, and thoughtful amenities are a few of the other features of our San Diego Hotel that make us a top choice for business and leisure travelers and with return Guests.
Planning a trip? Choose Declan Suites. Our fabulous location, well-appointed Guest Suites and exemplary service make our Downtown Hotel an ideal choice. Check Rates, Make Reservations or call 800.483.8173.
Take a Photo Tour of Declan Suites San Diego and of the beautiful city of San Diego.