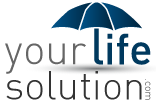 Chicago, IL (PRWEB) June 10, 2014
YourLifeSolution.com, a service which generates instant term life insurance quotes and comparisons of permanent life insurance entirely online, is today releasing a prediction of the future of life insurance rates. "Given an increase in reinsurance rates due to the credit crunch, low interest rates, and due to life insurance rates steadily going down up until about six years ago, I think it's safe to say that life insurance rates are in no meaningful way going to drop in the foreseeable future. Although, even if they did, it wouldn't be enough to offset the relative and obvious increase due simply to applicants getting older," said Eric Smith, the founder of YourLifeSolution.com. The service is basing these beliefs on trends that have taken place over the last 10 years within the market of life insurance products.
YourLifeSolution.com intends to educate the public about the opportunity cost of purchasing life insurance later in life in lieu of doing it earlier by using the exact numbers of what coverage would have cost if purchased earlier. "Changes in the market aside, buying permanent life insurance at 30 makes more sense than buying a term policy at 50. Why gamble for 20 years then pay more later for less?" said Eric Smith.
Consumers interested in permanent or term life insurance quotes can do so at YourLifeSolution.com, or by calling Eric Smith at 888.374.2764.