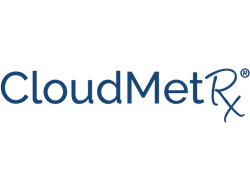 San Francisco, CA (PRWEB) July 07, 2014
CloudMetRx, a San Jose, CA, based healthcare solutions provider, today announced the availability of its cloud-based personal healthcare solution and free iPhone App.
CloudMetRx provides tools and information that allow users to play a more active role in their healthcare. By utilizing the app and sensors, which gather health-related metrics, we enable users to become more engaged and take a more active role in managing their health and wellness, and overall medical care.
CloudMetRx Features:
Medication Management – Users receive reminders for each dose and refill, and always pay the lowest price. Enter medications and supplements from FDA and NIH databases on the app or website. Refill prescriptions to over 8000+ Walgreens stores right from the app.
Track Exercise and Activity – Manually enter information or sync from wearable activity trackers. This feature allows users to better understand how activity and exercise, combined with adherence to prescribed medications and diet, all play a role in improving health outcomes.
Track Vitals –Track blood pressure, glucose levels, cholesterol, weight, BMI and more. CloudMetRx allows manual entry or synching from connected medical devices and generates reminders and notifications to the user and caregivers when vitals need prompt attention.
Insights and Reports – Users can create custom reports to preview with healthcare providers and discuss a prescribed treatment plan. We deliver these by tracking progress and finding correlations between vitals, medication adherence, side-effects, activity and exercise.
Workplace Wellness – To help in lowering healthcare costs for employers, CloudMetRx enables high impact workplace wellness initiatives. These include helping employees in managing chronic conditions and supporting fitness and wellness activities.
Download the free app here.