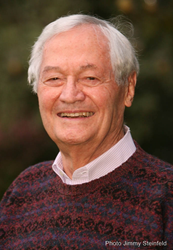 I think of the term 'new media' in two ways. First with production, the move from film to digital. ….The other aspect of new media is in distribution, which has undergone even more sweeping changes than the production side.
Los Angeles CA (PRWEB) June 10, 2014
Oscar Winner David Stump will be on the Who, What, Why & How Panel Wednesday, June 11th, 2014, at 11 AM for the 5th Annual New Media FilmFestival.
David Stump A.S.C. has worked on numerous motion pictures as Director of Photography, Visual Effects Director of Photography, Visual Effects Supervisor, and as Stereographer. Earning an EMMY Award, an ACADEMY Award for Scientific and Technical Achievement as well as an International Cinematographers Guild Award.
His credits include such high profile projects as The Last Stand, Quantum of Solace, Flight Plan, Fantastic Four, X-Men 1 & 2, Batman Forever, Free Willy, and many others.
David is currently the chairman of the Camera Subcommittee of the ASC Technical Committee. David is also a member of AMPAS, ATAS, ASC, PGA, IATSE, SOC, SMPTE and many other industry associations.
AT SMPTE, David is the co-chair of a study group on the subject of High Frame Rate for digital cinema. He is also participating in the AMPAS Academy Color Encoding System (ACES) file format project where he has contributed significantly in the area of metadata, and he is a member of the Academy's Science and Technology Council.
David is currently writing a book on Digital Cinematography for the Focal Press.
Juan Ignacio Cabrera will host the Q & A of the New Media Film Festival 3D Opening Night Screening for the 2nd year in a row. Juan is a Colorist and Stereographer with over 15 years of experience in the field of Post-Production. He began his career in Spain, where he started two studios and worked with some of the biggest names in the industry.
He came to US in 2011, and since then has worked on 3D productions such as Prometheus, the Amazing Spider-man, Star Trek: Into Darkness and Transformers: Age of Extinction, among many other 3D and 2D projects.
Juan specializes in both finishing and workflow design and is a senior-level operator of the high-end SGO Mistika postproduction finishing system.
Del Casher will be part of the Q & A for Turn It Up! The LA Premiere of a documentary on Les Paul, the guitars he made and the musicians that play them sucah as B B King, Slash, and more. Turn It Up! will be part of the Closing Night Programming at the 5th Annual New Media Film Festival June 10 & 11th at The Landmark in LA CA. Del is an American guitarist and inventor. His many creations include the Wah-wah pedal, which significantly influenced the development of rock and roll guitar style. He also devised the Ecco-Fonic, and later the solid state Fender Electronic Echo Chamber. He was the first to introduce the Roland Guitar Synthesizer for the Roland Corporation.
In honor of Roger Corman receiving the Legend Award and John Carpenter presenting, HuffPo writer, Xaque Gruber had a chat with Roger Corman:
http://www.huffingtonpost.com/xaque-gruber/a-chat-with-roger-corman-_b_5469630.html
June 10 & 11th 2014: The Landmark Theatre, LA CA, 5th Annual New Media Film Festival. 112 New Media Films/Content from 25 Countries.
Time is running out. Tickets are going fast. Wwwnewmediafilmfestival.com
Thought Leader. Susan Johnston - Founder/Director New Media FIlm Festival Johnston has a background in the traditional film and TV industry, but has also become known in recent years as a pioneering new media producer including Stan Lee's Comikaze Expo panel for Independent Creators, Co-Producing Feature Film Dreams Awake & currently producing the Marvel Comic feature Prey: Origin of the Species. While the Industry was changing from standard def to HD Johnston produced the 1st series for mobile, Mini-Bikers the 1st live stream talk show on HD with a Panasonic Varicam and tested the Panasonic DVX100 which led to some changes on the DVX100A and was on a committee to develop the SAG Internet contract with Pierre Debs of SAG. Currently a Professor Emeritus in New Media, on New Media steering committee for The Caucus, an advisory board member for SET Awards (Entertainment Industry Council), Machinma Expo judge & New Media Institute