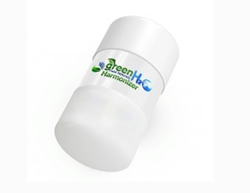 Pool and spa owners can reduce chlorine usage by 50%. The Harmonizer removes the harsh, chlorine smell from the air and bathing suits. It also eliminates dry skin.
Detroit, MI (PRWEB) June 10, 2014
Pipes, pumps and chemicals all deplete water of life giving energies resulting in functionally "dead" water. The Harmonizer contains a pressurized matrix of natural elements and minerals, which impart energy to the water essentially bringing water back to life.
The Harmonizer harnesses nature's energies, which clean, feed and protect all creatures great and small with no maintenance, no filters, no chemicals, no electricity, no magnets and no replacement ever.
Swimming pool and spa owners can reduce chlorine usage by 50%, eliminate dry skin, remove the chlorine odor from the air and bathing suits, eliminate or at minimum, reduce stains and scum without scrubbing, and eliminate backwash by simply placing the device in the skimmer.
Now pool owners can enjoy the luxury of having swimming pools without the cumbersome tasks of maintaining it. Most importantly, owners will save, save, save with the Harmonizer. Within a couple of months, the product pays for itself.
The Harmonizer has multiple uses. Not only will it create a healthy swimming environment, it can also produce clean, pure, energized water right from the tap.
JustloveSuccess offers the Harmonizer below cost for a limited time. Owners eager to start saving now can click on the link to purchase the Harmonizer now and begin to enjoy a cleaner, healthier swimming environment.