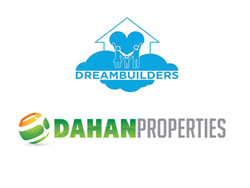 West Hollywood, CA (PRWEB) June 10, 2014
The Dream Builders Project and Founder Mayer Dahan, is excited to announce that they have been nominated for the Los Angeles Business Journal's Annual Nonprofit and Corporate Citizenship Awards. Each year, the Los Angeles Business Journal pays tribute to the professionals and organizations that make a positive impact on the community. The Dream Builders Project has been nominated as best Nonprofit Team for the amazing work they do. The Dream Builders mission is to serve as a "charity for charities." They scout, evaluate and support organizations through volunteerism, outreach and financial contributions.
Though The Dream Builders Project is a young and small organization, they have executed several events since opening in November 2013, including the first "Flash Mob Feed the Homeless" event that gathered people to pack goody bags and spontaneously distribute them to over 100 less fortunate individuals throughout Los Angeles, coordinated clothing drives, their inaugural fundraiser, "A Brighter Future for Children," where they acquired over $200,000 in donations, services and gifts for The Audrey Hepburn CARES Center at Children's Hospital Los Angeles, lent a helping hand to organizations such as The Manna Room and Midnight Mission and recently held their second "Flash Mob" charity event that expanded to San Diego and Oakland. They are also set to remodel a local orphanage in Mexico in June 2014.
As founder and CEO of Dahan Properties, Mayer Dahan has also been nominated for the Corporate Citizenship Award in the category of Leadership Excellence. Mayer serves as the main visionary, supporter and financial backer for the Dream Builders Project. His philosophy of "corporate karma," the concept that if you do good business with people, good will follow and his commitment to philanthropy make him an inspiring, innovative and incredibly effective leader.
Mayer Dahan and the Dream Builders Project are both honored to be recognized by The Los Angeles Business Journal, an established and reputable organization. The Los Angeles Business Journal's commitment to highlighting and making a difference in all areas of commerce is in perfect alignment with The Dream Builders Project and with Mayer himself. We look forward to being one among the many other worthy organizations nominated on June 25th.
About The Dream Builders Project:
The Dream Builders Project is a non-profit charitable organization formed by Mayer Dahan, CEO of Dahan Properties and Prime Five Homes, in October 2013. Dedicated to promoting community growth, the DBP serves the less fortunate by hosting charity events as well as providing donations, fundraisers and volunteer assistance to other charitable organizations that are committed to giving back to the people. The Dream Builders Project the daughter organization of Dahan Properties an umbrella corporation that houses companies in various industries. To learn more about the Dream Builders Project visit http://www.thedreambuildersproject.com. To learn more about Dahan Properties, visit http://www.dahanproperties.com.
.