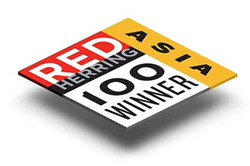 Morf Media Inc. is the global leader in mobile simulation training for Enterprises. Corporate America will be first to take advantage of Super-Human skilled employees that can drive dramatic performance gains using Morf's new mobile platform technology.
Palo Alto, CA (PRWEB) June 10, 2014
Morf Media, the leading developer of gamified training solutions for the enterprise, today announced the appointment of Rudi Diezmann as chief product officer. He will oversee the final-stage development and rollout of Morf Media's Gamified Intelligent Learning System (GILS) Platform, to launch in North America later this year.
"Rudi has broad and deep knowledge of enterprise system software as well as scalable SaaS-based mobile gaming products," said Morf Media CEO Eduardo Cervantes. "His expertise at intersection of game-play, enterprise software, and mobility is the perfect combination for the critical role of bringing our gamification training solutions to market."
Morf's GILS Platform utilizes highly-advanced game design, social mechanics, behavorial science and immersive technologies to form the most effective corporate training product ever. To be offered as a scalable SaaS (software-as-a-service) solution playable anywhere from desktops to smartphones, the GILS Platform uses fully immersive game-play techniques and 3D imagery to dramatically improve the engagement level and productivity of employee training in large organizations.
In addition to making training fun and enjoyable for employees, the GILS Platform provides enterprises with data essential to helping them comply with mandated training requirements, spotting trends, identifying employees' areas of opportunity and suggesting steps to ensure employees meet required standards.
Diezmann has many years experience delivering scalable mobile gaming and enterprise software.
Before joining Morf Media, he was CTO and co-founder of the specialized search software firm Cera Technology from 2009-2014. Between 2012-2014 he was CTO of GameBrain, a social platform for independent mobile game developers
From 2011- 2012 he was CTO of online gaming firm Zen Entertainment, where he managed software design and deployment. From 2006-2011 he was vice president of engineering at CyberArts, a foundation platform supporting scalable gaming software. In 2005 he was vice president of software development at Teneros, Inc., which offers SaaS-based solution for application assurance and data continuity.
As director of software development at Adobe from 2001-2004, Diezmann designed, built and deployed the company's first three enterprise server products. Before that he worked at Apple Corporation for 12 years, most recently as director of product development.
Sunnyvale, Calif.-based Morf Media is a part of the rapidly growing, $130 billion per year corporate training market in the United States. It was named a Red Herring Top 100 award winner for innovation and in 2012 as a European Accelerator Company by PwC. For more information please visit http://www.morfmedia.com
CONTACT:
Morf Media
Roy Hanif
roy(at)morfmedia(dot)com
+1 415-351-8154
Morf Media, Gamified Simulation Training Platform, and GST Platform are trademarks or registered trademarks of Morf Media in the United States and other countries. Any other trademarks contained herein are the property of their respective owners.