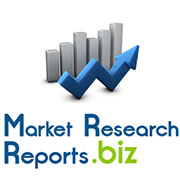 China Medium Truck Industry Report, 2014-2017
(PRWEB) June 10, 2014
China Medium Truck Industry Report, 2014-2017 released by Sino Market Insight forecasts China's medium truck output will be 151,000 in 2017.
From January to April of 2014, China's medium truck output and sales volume hit 57,300 and 56,200 respectively, down 19% and 15% separately compared with the same period in 2013. The decline rates touched the bottom since 2012, because medium trucks targeted at individual consumers, less economical than heavy trucks in long-distance transport while less flexible than light trucks in short-distance transport. In the future, the market share of medium trucks will shrink further under the threat of heavy and light trucks.
Browse China Medium Truck Industry Report with TOC:
http://www.marketresearchreports.biz/analysis-details/china-medium-truck-industry-report-2014-2017
In terms of vehicle sales volume, China National Heavy Duty Truck Group, Dongfeng Automobile, Anhui Jianghuai Automobile, Chongqing Lifan and Beiqi Foton ranked the top with the respective sales volume of 14806, 10765, 6053, 4465 and 4405, accounting for 72.0% of the total sales volume of medium trucks together.
As one of the major heavy-duty truck and military vehicle production bases in China, China Heavy Duty Truck Group is an all-series commercial vehicle conglomerate producing more than 2,000 models of heavy truck, medium truck, light truck, special trucks, buses, special vehicles and with brands such as Sitrak, Howo, Steyr, Huanghe Commander, Gold Prince, Hohan, Wangpai, Folor,and Wero, boasting the most complete range of drive types and powers in China's heavy truck industry. In 2013, the Group operated nearly 900 sales units, more than 1,200 service stations, a nationwide distribution network, a parts supply network as well as an after-sales service & maintenance network.
The report contains six chapters and 75 charts, introducing China commercial vehicle industry, medium truck industry, competition patterns and future trends. It also analyzes profile, financial indicators, capacity, output, sales volume and development planning of 13 major domestic automobile manufacturers, such as China National Heavy Duty Truck Group, Dongfeng Automobile, Anhui Jianghuai Automobile, Chongqing Lifan Automobile, Beiqi Foton Motor, Sichuan Hyundai Motor and Zhejiang UFO Automobile Manufacturing.
To Download Full Report With TOC: http://www.marketresearchreports.biz/sample/sample/207022
Table of Contents
1. Industry's Macro Environment
1.1 Decelerated Growth in Chinese Economy
1.2 A Drop in Growth Rate of Fixed Assets Investment
1.3 Remarkable Slowdown in Import and Export
1.4 Steady Increase of Social Consumption
2. Overview of Commercial Vehicle Industry
2.1 Definition and Classification
2.2 Relevant Industrial Policies
3 Overview of China Commercial Vehicle Industry
3.1 Production
3.2 Sales
3.3 Import and Export
4 China Medium Truck Industry
4.1 Production and Sales
4.2 Import and Export
4.2.1 Import
4.2.2 Export
4.3 Competition Pattern
Inquiry Before Buying Report: http://www.marketresearchreports.biz/analysis/207022
5 Incomplete Medium Trucks
5.1 Production and Sales
5.2 Import and Export
5.3 Competition Pattern
6 Major Enterprises
6.1 China National Heavy Duty Truck Group
6.1.1 Profile
6.1.2 Financial Indicators
6.1.3 Operating Revenue Structure
6.1.4 Revenue by Region
6.1.5 Commercial Vehicle Output and Sales Volume
About us
MarketResearchReports.biz is the most comprehensive collection of market research reports. MarketResearchReports.Biz services are specially designed to save time and money for our clients. We are a one stop solution for all your research needs, our main offerings are syndicated research reports, custom research, subscription access and consulting services. We serve all sizes and types of companies spanning across various industries.
Contact
M/s Sheela
90 Sate Street, Suite 700
Albany, NY 12207
Tel: +1-518-618-1030
USA – Canada Toll Free: 866-997-4948
Email: sales(at)marketresearchreports(dot)biz
Website: http://www.marketresearchreports.biz/
For More Reports Under the Machines Market Research Reports:
http://www.marketresearchreports.biz/category/120