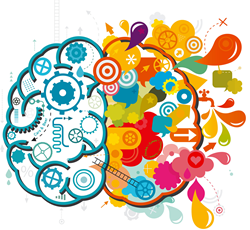 It's fantastic that we will have so many stands at the show this year. Last year we had six stands, including our own. It just confirms that the company is growing from strength to strength
Poole, Dorset (PRWEB UK) 11 June 2014
Quadrant2Design are looking forward to Olympia's Marketing Week Live 2014. Not only will they be exhibiting themselves, but they also have nine other stands at the show too.
Alan Jenkins, Managing Director of Quadrant2Design says, "It's fantastic that we will have so many stands at the show this year. Last year we had six stands, including our own. It just confirms that the company is growing from strength to strength."
Quadrant2Design use a unique system called Prestige; an exclusive Swiss-designed solution. It can be reused multiple times, has the ability to be re-sized due to its modular capabilities, and is incredibly easy to build.
With more companies choosing to use Prestige, Quadrant2Design are increasing in popularity, which is certainly reflected by this year's MWL clientele.
"We are always trying to communicate the benefits of Prestige over to people," says Alan. "At this year's Marketing Week Live, we have a new stand design which will hopefully deliver messages about the advantages that our Prestige System offers."
At Q2D, they know that the most effective marketing strategy incorporates a combination of both creative and logical thinking, and set out to show that an investment in their service will give its owner both a logical and creative marketing solution.
Their 'Left Brain, Right Brain Exhibiting' theme will show visitors how the product works. With the left side of the brain associated with logic, the left side of the Quadrant2Design stand will feature information on how the system is portable, modular and reconfigurable, while the right side of the stand is associated with creativity and focuses on the harmonious and integrated nature of the system.
"This year we are definitely going to make an impact at the show," Alan explains. "Exhibiting using Prestige alongside others using Prestige is going to stand out from the crowd. People will notice our Prestige stands and our presence, because a Prestige exhibition stand isn't like anything else out there."
Make sure you don't miss Quadrant2design at Marketing Week Live this year. They will be exhibiting in London Olympia on stand B254 on 25-26 June. Visit them to find out about Prestige and 'Right Brain, Left Brain Exhibiting'.