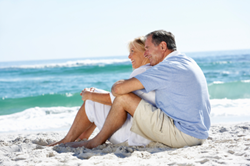 Baby Boomers transitioning from career to retirement still want to lead active lives, so the destination they choose has become very important.
Libertyville, IL (PRWEB) June 11, 2014
When relocating at retirement, today's Baby Boomer home buyer is looking for a location that offers an active lifestyle, diverse cultural and educational opportunities, and abundant dining, entertainment and sporting opportunities, all in a beautiful setting. Robust economies and access to excellent healthcare are also on most Boomer lists of must-haves in a retirement location. The following 5 major markets in coastal Southeast regions meet most of these requirements, and have attracted an influx of retirees in the last decade as a result.
"Today's retiree is putting much more thought into the 'where' of their retirement location compared to their parents and grandparents. Baby Boomers who are transitioning from career to retirement still want to lead active lives, so the destination they choose has become very important. We've seen retirees become much more creative and insightful in this life transition process than previous generations," said Marian Schaffer, Principal and Founder of Southeast Discovery, a company that helps buyers actively looking for a retirement or second home in the Southeast find the right area and community to call home.
Wilmington, NC: This coastal city of 100,000 plus residents is full of historical charm. Known for its boardwalk filled with one of a kind restaurants and nightly entertainment, Wilmington has much to offer Boomers looking for an ideal coastal retirement destination. The town of Wrightsville Beach is 15 minutes east of Wilmington's downtown and provides scenic beaches, picturesque waterways and waterfront restaurants. Wilmington draws Boomers from the Northeast who want to be far enough south for mild four season climate yet within a days' drive of getting back to where they came from. Just over the Cape Fear River to the South is Brunswick County, a 40-mile stretch of more rural living sprinkled with quaint coastal towns like Southport, Calabash, Leland and Shallotte, locales which offer some of the lowest cost of living in the Southeast. Also known as "Wilmywood," Wilmington is home to a robust film community where many films and TV shows are produced each year.
New Bern, NC: New Bern, North Carolina, located approximately 90 miles southeast of Raleigh and 90 miles northeast of Wilmington, NC, is the state's second oldest city and was the first colonial capital of the state. New Bern is where Pepsi-Cola was founded, and offers relocating retirees historic attractions, modern amenities, abundant outdoor recreational activities, a vibrant arts and entertainment scene, and much more. Nearby Oriental, NC, dubbed "The Sailing Capital of North Carolina" is a quaint fishing village where boats outnumber people 3 to 1 in a town of just 1000 permanent residents. It goes without saying that being on the water is a way of life here; not surprising, since Oriental is home to some of the East Coast's finest sailing, with a season that practically never ends.
Bluffton, SC: Located near Hilton Head Island, Bluffton is a charming Lowcountry town that has grown from 1 square mile to over 57 square miles over the last decade, thanks in large part to the quality master-planned development that has taken place in this coastal SC town. Bluffton's growth has attracted discriminating Baby Boomer buyers who are looking for real estate in a warmer climate and a lifestyle they have waited a lifetime to enjoy. Bluffton offers an array of amenitized communities featuring first rate golf, marinas, clubhouses, fitness centers, onsite restaurants, dog parks, social infrastructure and other amenities. For Baby Boomer retirees who want to avoid the tourist congestion, higher insurance costs, and older real estate options on Hilton Head, the coastal town of Bluffton, SC is an ideal choice.
Palm Coast, FL: Palm Coast is tailor-made for Baby Boomers who want to reside in the Sunshine State in order to take advantage of no state income tax status without having to venture too far south into the state. Located about one hour south of Jacksonville's airport and the Mayo Clinic, residents of this Atlantic coastal area of Florida enjoy economical coastal living without compromising on location to fit their budget. And unlike other Florida locations, Palm Coast is far enough north to provide a more temperate climate year round than places like Naples, for example. Palm Coast offers a gated residential area featuring a master-planned community concept – single family homes, villas and condos with oceanfront golf, fitness center, beautifully landscaped walking paths throughout and much more. Buyers can choose homes that offer interior settings, golf course views or ocean front vistas.
Long Boat Key/Sarasota, FL: For the discriminating Baby Boomer seeking a more private, uncrowded beach experience, Long Boat Key is a compelling choice. Located on the gulf side of Florida, Long Boat Key offers a quiet and relaxed setting with well-kept real estate in an upscale environment, including oceanfront condo living, bay side villas, golf course and interior homes, and home sites to build on. The vibrant city of Sarasota, with its cultural offerings and robust business climate, is just minutes away. Available home sites are a rarity as Long Boat Key has finite land left to build on; given the caliber and quality of this Florida destination, those who choose to buy real estate should make note that quality renovation to a property will likely pay off.
"The good news is," said Schaffer, "there are many great choices for Boomers looking to relocate to the Southeast coast. And we see many Baby Boomers doing just that – traveling along the coastline looking at their options from coastal Virginia to Florida."
About Southeast Discovery
Since 2004, Southeast Discovery has been a trusted resource for candid information and insight on communities, developments, and general real estate in the Southeast. Through its highly-ranked web portal, newsletter and blog and its one-on-one work with clients, Southeast Discovery helps buyers actively looking for a retirement or second home in the Southeast navigate the process of identifying the right area and community for their needs. To learn more, visit http://www.southeastdiscovery.com/.