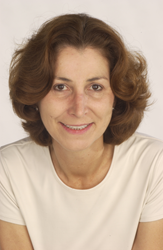 Austin, TX (PRWEB) June 11, 2014
Dr. Corinne Scalzitti now offers patients searching for cosmetic dentistry in Austin, TX a unique, state of the art impression technique that is more accurate and less messy than its traditional alternative. The iTero™ method utilizes advanced technology to create digital renderings of a patient's mouth, which have been shown to be more accurate than the traditional method that relies on trays and messy putty. Many cosmetic dentistry procedures, like teeth straightening, require an accurate mold or rendering of the mouth so that proper treatment can be administered.
For many patients, having to give mouth impressions can be uncomfortable and for those patients with sensitive gag reflexes, the impression process can be a nightmare. The traditional impressions are rejected more often by teeth straightening companies like Invisalign® because the impressions at times make the patients seem as though they are not ideal candidates. With iTero™, this type of rejection occurs less frequently because the digital renderings provided are more precise representations of a patient's mouth and bite.
iTero™ is very easy to use because it doesn't require the application of powder or putty to the teeth and the digital wand can rest directly on the teeth, unlike other digital scanners on the market. Other scanners can require that the wand be a certain distance from the teeth, which decreases both accuracy and ease of use for both the dental professional and patient. iTero™ utilizes precision scanning which is able to capture entire tooth images without having to fill in missing information using algorithms. This helps ensure that the scans taken are an accurate reflection of the patient's actual mouth and bite.
Another advantage to iTero™ is the fact that it only requires a single operator when performing a scan. This feature can allow Dr. Scalzitti to delegate the task comfortably. Around 80 percent of dentists delegate all or some of the scanning to be completed by a dental assistant.
For patients looking for teeth straightening treatment with cosmetic dentistry in Austin, TX, look no further than the technologically advanced office of Dr. Scalzitti. For information on iTero™, cosmetic dentistry, and the other services offered by Dr. Scalzitti, visit her website at http://www.beecavecosmeticdentistry.com and call (512) 351-3443.
About the Doctor:
Dr. Corinne Scalzitti is a general dentist offering personalized dental care for patients in Austin, TX. Dr. Scalzitti received her Doctor of Dental Medicine degree from the University of Pittsburgh School of Dental Medicine. She went on to earn her status as Master of the Academy of General Dentistry, a degree that is only achieved by one percent of all practicing dentists in the U.S. Dr. Scalzitti is also part of one percent of dental professionals providing the LANAP® FDA cleared laser procedure for gum disease and periodontal treatment. To learn more about Dr. Scalzitti and her dental services, visit her website at http://www.beecavecosmeticdentistry.com and call (512) 351-3443.