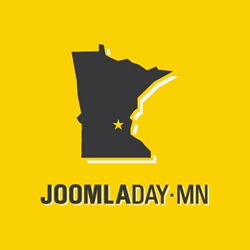 We're definitely glad to see this event coming together, in Twin Cities especially. Attendees of the event can connect with international contributors and leaders within the Joomla community.
Minneapolis, MN (PRWEB) June 19, 2014
CNP Integrations becomes bronze sponsor of the first Joomla Day Minnesota event planned for July 19th at the Aloft Hotel in Minneapolis, Minnesota.
JoomlaDay events had their beginnings in the Netherlands with the first event back in 2006. They were established as a place for Joomla enthusiasts to gather, socialize, network, and learn about what makes Joomla such a special Content Management System and how it can solve real world problems for businesses and organizations. After nearly 8 years, the Midwest takes another leap forward by debuting Minnesota's first ever JoomlaDay event in the state. CNP Integrations founder Christopher Nielsen, having roots in Minnesota, jumped aboard to sponsor the event as a way to show its support and build continued enthusiasm for Joomla! and the community that surrounds it. The July 19 event has already attracted a good number of professionals in the field to share interesting ideas and present informative tidbits on using Joomla to power better web sites.
JoomlaDay events have grown in popularity over the past eight years. With 2012 events clocking in the most visitors, attracting an average attendance of 320 people with represent participation from all over the world. Aside from powering nearly 3% of all websites in the world, Joomla! speakers and presentations on average also grew significantly for 2011 and 2012. These are all impressive stats that reflect the growing innovativeness the platform has brought to the marketplace.
"What better way to give back to the community than sponsor an event that serves as a gateway for people to 'Do More' with Joomla. We're definitely glad to see this event coming together, in Twin Cities especially. Attendees of the event can connect with international contributors and leaders within the Joomla community. By participating, folks will get to be part of a powerful force that is making the Internet a better place for everyone," says Chris Nielsen, CEO/General Manager of CNP Integrations.
Mike "Demo" Demopoulos, co-organizer of JoomlaDay Minnesota, also reiterated why this is a momentous event. "Minnesota is a beacon for technology innovation but has been lagging in Web Development as a whole. With three tracks geared from beginners to website and business owners, as well as developers—we are really excited to bring together the community that will help Minnesota shine in web technologies as it does as well in health technologies."
Joomla is a content management system (CMS) that has made a significant dent on the global market through its overwhelming success as a 100% volunteer organization. Its mobile and user-friendly business model has definitely differentiated it from its competitors. To get to know more about Joomla, feel free to check out their official site at joomla.org.
Relatedly, the CNP Integrations team has been involved on many levels as a contributor to the Joomla Community and has built their web solutions business, focusing on the unlimited potential of using it as a content management system. CNP believes these factors make Joomla an excellent choice for mapping out a more sustainable way of managing future content. Read more on how CNP came to sponsor the event at the company blog.
Tickets to JoomlaDay MN can be purchased through the event website: http://www.joomladay.mn.
There is something for every kind of Joomla user planned at the JoomlaDay MN event and there is no experience required to participate. View the schedule of presentation online and take part in sessions that cover online security, website optimization, and introductions to fantastic features in the latest Joomla versions. The fellowship of the Joomla community is very open to everyone that wants to participate and JoomlaDay MN should be an event to remember.
About CNP Integrations
CNP Integrations has been regarded as one of the premier Joomla technical and development support firms in the industry. Armed with superior Joomla CMS experience, enthusiastic "problem solving" talent and a great reputation in the web portal development business community, CNP Integrations continues their involvement and leadership in the Joomla Development Community.
CNP Integrations is a business division of Creative Networks Protocol Inc., a Massachusetts based corporation. CNP Integrations offers premium technical support and hosting with a value building methodology along with a proven process of project management success. CNP Integrations primarily provides services across the United States but has serviced customers globally in 7 countries spanning at least 3 continents.
CNP can be found online at the following link: http://www.cnpintegrations.com.