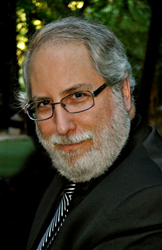 When we better understand the workings of our brains, we gain greater control over our lives, our futures, and our happiness.
(PRWEB) June 10, 2014
DoctorsElite.com, a service that helps patients around the United States located doctors by diagnosis, treatment, specialty, sub-specialty, and location, has announced that Dr. David Raffle, a Los Angeles, California Neuropsychologist, has added his profile to the growing number of doctors using the site.
Dr. David Raffle is a Licensed Forensic and Clinical Neuropsychologist and Certified Brain Injury Specialist. He holds a Masters degree in Special Education from California State University, Northridge, California and both a Masters Degree and PhD in Clinical Psychology from Fielding Graduate University. He also holds an Education Specialist Credential, Mild-to-Moderate Disabilities, and is a Credentialed Specialist in Autism Spectrum Disorders.
Dr. Raffle has over 30 years of experience working directly with children, adolescents, adults and elderly patients with a variety of brain injuries and other neuropsychological syndromes. He performs clinical and forensic neuropsychological evaluations involving traumatic brain injury (TBI), brain tumors, near-drowning/anoxia, toxic exposure, drug abuse and over-medication, senile dementia, and other neuropsychological deficits in clinical and personal injury cases. He also performs psychoeducational evaluations for special education services and standardized test accommodations.
His expert, state-of-the-art neuropsychological, psychological, and psychoeducational evaluations integrate current research with an extensive background in neurological dysfunction, psychological disorders, and learning disabilities, leading to expert opinions that are clear and effective, ethical, and unbiased. His experience in cognitive rehabilitation, education therapy, and psychotherapy has helped thousands of individuals lead better, more productive lives.
Dr. Raffle has evaluated individuals with epilepsy, hydrocephalus, muscular dystrophy, stroke, vascular dementia, Alzheimer's disease, post traumatic stress disorder (PTSD), severe alcohol addiction and intoxication, and attention deficit hyperactivity disorder (ADHD). He performs assessments for adult and elderly patients in cases involving dementia, mental competency, capacity, conservatorship, and Social Security Disability benefits.
Patients, doctors, healthcare professionals, and facilities can all register free accounts at DoctorsElite to search for doctors, healthcare professionals, or facilities by a diagnosis, treatment, specialty, or service they provide.
Founded by Cyril V.K. Bethala, MD DoctorsElite is a free, secure online service that helps patients find doctors and healthcare facilities, doctor's network with one another, and healthcare professional and facilities promote themselves and increase their visibility. With the overarching goal of helping patients take their care into their own hands, DoctorsElite strives to make their tools as comprehensive and easy to use as possible.