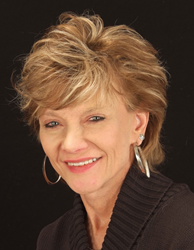 "Five Star Real Estate Agents are more than knowledgeable experts in their field. They maintain a sharp focus on building enduring relationships and demonstrate tremendous dedication to the families and individuals they serve." - Lynn Hargreaves
Denver, CO (PRWEB) June 11, 2014
Five Star Professional is pleased to announce Julie Montgomery, RE/MAX Denver, has been chosen as one of Denver's Five Star Real Estate Agents for 2014.
Five Star Professional partnered with 5280 magazine to recognize a select group of Denver area real estate agents who provide quality services to their clients. Julie Montgomery will be featured, along with other award winners, in a special section of the August issue.
"I'm truly humbled by being awarded one of Denver's Five Star Professionals. After 15 years as a residential real estate broker, my mission is very simple … to help. My job is to provide accurate information that allows you to make the 'right' decision best suited for your needs. As my client, I will always represent your best interests with professionalism, legal and marketing expertise, and most importantly, kindness and compassion," Julie Montgomery of RE/MAX Denver.
The Five Star Real Estate Agent award program is the largest and most widely published real estate agent award program in North America. Agents are measured using an objective, in-depth research methodology with significant focus on customer feedback and overall satisfaction.
"Five Star Real Estate Agents are more than knowledgeable experts in their field. They maintain a sharp focus on building enduring relationships and demonstrate tremendous dedication to the families and individuals they serve," Lynn Hargreaves, VP, Research and Services Operations, Five Star Professional.
Julie Montgomery's Five Star award profile can be viewed here.
About the research process:
Now entering its 12th year, Five Star Professional conducts in-depth, market-specific research in more than 45 markets across the United States and Canada to identify premium service professionals.
Five Star Professional contacts thousands of recent homebuyers to identify award candidates. Phone, mail and online respondents rate their real estate agent on 10 satisfaction criteria. Candidates with a qualifying client satisfaction rating move on to be evaluated on objective criteria such as experience, production levels and disciplinary and complaint history.
Real estate agents do not pay a fee to be considered or awarded. For more information, visit http://www.fivestarprofessional.com.