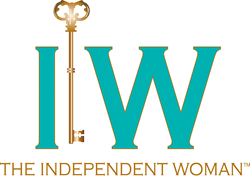 I believe gaining a financial education is one of the greatest investments we can make in ourselves.
Cape Coral, FL (PRWEB) June 10, 2014
The Independent Woman, a leader in financial training for women, is coming to Southern California to hold a series of free two-hour workshops in the Los Angeles area. These workshops are geared specifically to women and can provide useful information and training to the financial beginner as well as the woman who is already an active investor but wants to increase her skill set.
The two-hour workshops presented by The Independent Woman will focus on introducing women to ideas and actual strategies that can put them firmly in control of their own future and start them on the path to true financial independence.
Vital topics that will be shared during this engaging two-hour session include:

Why creating wealth comes naturally to women
How to gain a positive attitude that can spell success as an investor
Where women can create multiple streams of extra income in today's economy
How to overcome your fears and take charge of your own finances
Ways to bring in more money and still have time for friends and family
These workshops will be led by accomplished real estate investor, Malaika Aaron-Pereira, who has a passion for sharing her experience and knowledge with women who are seeking financial success. "I believe gaining a financial education is one of the greatest investments we can make in ourselves," she explains. "For me, financial freedom is not an end on itself, but a means to an end – allowing us to live our dreams, serve others and create a lasting legacy for the future."
This informative workshop will be offered on Tuesday, June 24th at the Sheraton Park Hotel on 1855 South Harbor Boulevard in Anaheim; on Wednesday, June 25th at the Doubletree by Hilton Hotel at 6161 West Centinela Avenue in Culver City; on Thursday, June 26th at the Hilton Hotel at 100 West Glenoaks Boulevard in Glendale; and finally on Saturday, June 28th at the Westin South Coast Plaza at 686 Anton Boulevard in Costa Mesa. There will be two sessions each day.
Every woman who attends this personally enriching event will receive a special gift, a CD-ROM filled with important tips and special reports designed to help them achieve financial freedom.
Any woman who is interested in taking control of her future and discovering new ways to create multiple streams of income and personal fulfillment is urged to attend the workshop. You can register now by calling 888-596-7272 or online at TheIndependentWoman.com/Workshop.
Additional products and services will be offered for sale.
About Independent Woman Inc.:
The Independent Woman is a leader in the effort to provide educational training, seminars, and services designed to help women increase their financial intelligence. The company strives to create strong networks of women helping other women to achieve success and personal fulfillment in their lives by sharing with them the principles and strategies necessary to attain financial independence. The Independent Woman trainings, products, and services were created with input from Kim Kiyosaki, investor, entrepreneur, and bestselling author of Rich Woman and It's Rising Time. Our seminars are avocational in nature and are intended for the purpose of the accumulation of wealth by, and the personal enrichment, development and enjoyment of, our students.