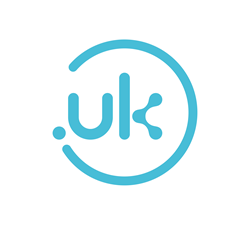 We have been inundated with businesses and organisations who want the shorter and sharper .uk version of their web address
Glasgow, UK (PRWEB UK) 10 June 2014
Easyspace, one of the UK's leading domain name registrars and web hosting companies, has reported a rush of customers snapping up the new .UK domain name that went on general sale this morning.
The rush was prompted after tech enthusiast Stephen Fry became one of the first people to switch to the new generic Top-Level Domain name (gTLD). Fry posted on his blog and Twitter accounts, "Fret no more, people of Britain. The day of .uk is upon us." Fry wrote how he had become exhausted typing in the old .co.uk when other countries like Germany and France had short domain extensions .de and .fr.
Nominet is the organisation behind the move to release the new .uk. It launched the new domain name extension by unveiling a huge sign saying 'welcometothe.uk' next to the runway at Heathrow Airport which was visible from 35,000ft.
Sarah Haran, managing director of Easyspace, said: "We have been inundated with customers and other businesses and organisations who want the shorter and sharper .uk version of their web address. Now, with just three strokes you have a memorable and trustworthy domain name."
Anyone with a .co.uk domain automatically gets the first opportunity to register the .uk version from today 10 June. To find out more about how to register a .uk domain with Easyspace visit: http://www.easyspace.com/directuk
Easyspace is part of one of the UK and Europe's leading cloud companies iomart Group plc which owns and operates a data centre in the city of London and is due to launch its own .London web address.