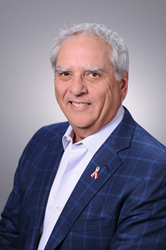 Gaithersburg, MD (PRWEB) June 10, 2014
Patients seeking a new alternative to traditional tooth replacement options can now find what they desire with Dr. Steven N. Rice, an experienced periodontist with the Advanced Laser Gum Surgery- Institute of Washington. In conjunction with the Laser Assisted New Attachment Procedure (LANAP®), a new laser gum surgery, dental implants can be a reality for gum disease residents in Gaithersburg.
LANAP® treatment is a less invasive, FDA-cleared laser gum surgery that specifically targets the bacteria that cause periodontal disease, leaving healthy gum tissue almost completely untouched during the procedure. With minimal bleeding and a significantly less amount of time in the dentist's chair, the procedure strengthens the body's ability to retain its healthy teeth. It can also stimulate the jaw, encouraging bone regeneration. With improved tissue and bone health, implants may be an option for patients that were not good candidates previously.
Dr. Rice strives to provide his Gaithersburg patients with the latest technology and procedures, and dental implants are among the best tooth replacement options available. Dr. Rice feels so strongly about implants because of their obvious benefits. They look, act and feel like real teeth. When a tooth falls out or is pulled, bone loss is a result. Often when bone loss has occurred, implants may not be a viable tooth replacement option.
When used appropriately, the LANAP® Protocol can treat periodontal disease and even reverse it to prevent tooth loss and regenerate bone. Once treatment is complete and the bone is strong enough, Dr. Rice can surgically place titanium dental implants within the jaw. Unlike other forms of tooth replacement, implants do not make embarrassing noises or put strain on adjacent teeth. With proper oral care, implants can last a life-time. Gaithersburg patients who are interested in learning about dental implants and alternative laser gum surgery options like LANAP® treatment can look for further information on Dr. Rice's website.
About the Doctor
Advanced Laser Gum Surgery- Institute of Washington is a periodontal practice offering patients personalized dental care in Rockville, Maryland since 1981. Dr. Steven N. Rice received a Doctor of Dental Surgery degree from the University Of Maryland School Of Dentistry. He continued his education as a General Practice Resident in the United States Army, where he was awarded a Medal of Commendation. He studied periodontics at the Medical College of Georgia and was recognized as a Diplomate of the American Board of Periodontology upon completion. Dr. Rice is part of one percent of dental professionals providing the LANAP® FDA cleared laser procedure for gum disease treatment. To learn more about Advanced Laser Gum Surgery Institute of Washington and their dental services visit their website at http://www.advancedgumsurgery.com and call (240) 747-7355.