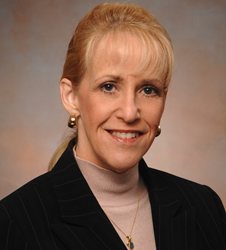 It's very exciting to explore new possibilities and seek new challenges.
Houston, TX (PRWEB) June 12, 2014
Dittmar Associates, Inc., a woman-owned aerospace engineering and consulting firm based in Houston, Texas, announced today that it will be leaving the marketplace at the end of June, after ten years of successful business operations.
"I want to thank the community, the professionals who have worked for us, and especially all of our customers over the years for their support," said Dr. Mary Lynne Dittmar, President and CEO of the firm. "DAI's goal was to establish a presence in the aerospace community focused on integration of technical skill, strategic advisory services, and stakeholder engagement, with a strong commitment to customer service."
"We succeeded beyond our dreams, fulfilling the ten-year plan for the company," she continued. "I'm particularly proud that we did so in spite of the economic downturn that began in 2008, making and implementing adaptive decisions that enabled us not just to survive, but to thrive."
The decision to close the firm was made over two years ago, well in advance of the company's tenth anniversary in April of this year. Dittmar started the company after leaving a burgeoning career at The Boeing Company, where she managed R&D, then oversaw planning for assembly, activation and checkout of the International Space Station before becoming Chief Scientist for a commercial space payloads program. "Like most entrepreneurs I really started this company to monetize independence, creativity and strategic thinking", Dittmar said. "I love to develop a vision, build a strategy to reach it, and execute that in a way that helps people, projects and organizations move to the next level. This company has given me great opportunities to do that."
But she thinks it's important to know when to go. "I've spent a decade here, and I'm ready to move on", she continued. Maintaining the overhead of a corporate structure no longer makes sense to Dittmar. "I'd like to find an opportunity to leverage everything I've learned in a new setting," she said. She's also thinking about relocating. "It's very exciting to explore new possibilities and seek new challenges."
Dittmar Associates began in 2004, entering the marketplace as a sole proprietorship before converting to a C-corporation in 2005. Certified as a Small Woman-Owned Business, under Dittmar's guidance the company achieved $6M in sales by its 4th year of operations. In the years since, DAI has delivered technical services, plans and strategic counsel across the aerospace and technology sectors, consistently outperforming customer expectations. From 2005 to 2008, DAI also spun off FARSIGHT Intelligence Systems, an unmanned aerial systems (UAS) company based in Missouri featuring integrated air and ground operations and real-time data delivery services.
In addition to providing vision and direction for DAI, over the past decade Dr. Dittmar has served as a trusted advisor to executive leaders in government, industry, and on international teams, guiding US defense and aerospace firms to winning strategies totaling more than $2.7B in new business. She provides insight into legislative, regulatory and policy processes at the regional and national level, helping executives develop strategy and direction for engagement with customers, influencers, stakeholders, and the public. She is also an active and committed mentor to a number of early-career professionals in the field.
"I'm grateful for the opportunity to work with some tremendous people on exciting projects, particularly those supporting government and industry activities in space exploration, R&D, commerce, and human space flight," Dittmar said. Recent projects include development of the Strategic Plan for the International Space Station National Laboratory and advisory services for startup companies in commercial, civil and defense space sectors. Over the past 18 months, Dittmar also served as a member of the National Research Council Committee for Human Spaceflight, under the auspices of the National Academies. Their final report, "Pathways to Exploration: Rationales and Approaches for a U.S. Program of Space Exploration" was published on June 4.
Dr. Dittmar plans to remain actively engaged as a strategist and innovator focused on public/private partnerships, business strategy and execution, space & science advocacy and policy, and stakeholder engagement. More may be found at: http://www.linkedin.com/in/marylynnedittmar