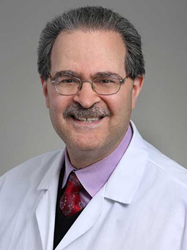 There are extremely effective outpatient procedures.
New York, New York (PRWEB) June 12, 2014
Dr. Jeffrey Adler of Adler Footcare of Greater New York will be lecturing at the Academy of Ambulatory Foot & Ankle Surgery (AAFAS) Cadaver Seminar at LSU Medical School. Dr. Adler will present on the topics of Stem Cell Therapy, HyProCure treatment, and the Fox Arthrodesis Surgery for Hammertoe Correction, all of which are the latest treatments in podiatry for foot problems causing chronic pain.
The lecture on stem cell usage in the big toe joint during bunion surgery will be Friday, June 13. Adler Footcare uses stem cells taken from the amniotic sac of live births to stimulate the production of new cells. The stem cells are injected into the area of the foot using a minimally invasive technique. The stem cells start to work immediately to build new cartilage in the affected area, allowing for more range of motion, less post-operative pain, and quicker healing.
HyProCure is also a minimally invasive procedure that makes a small incision below the ankle bone and inserts a titanium stent in the natural space between the ankle and heel bone to prevent the bone from rolling inward. When the ankle rolls in too far, it creates misalignment that can be felt in the feet and the rest of the body. The HyProCure procedure stabilizes the ankle and alleviates pain by aligning the feet and body. Adler Footcare consults regularly with the inventor of the process, Dr. Michael Graham who will be lecturing alongside Dr. Adler.
"People often wait too long to get help for their foot pain because they are fearful of the treatment process," Dr. Adler said. "There are extremely effective outpatient procedures like Stem Cell Therapy and HyProCure treatment available in podiatry now that people need to be educated about."
On Thursday, June 12 Dr. Adler will be presenting about Fox Arthrodesis Surgery for Hammertoe Correction. The process uses a minimally invasive approach that causes fewer problems than traditional, arthroplasty, and other kinds of hammertoe surgeries. It corrects the hammertoe by fusing the joints together and surgically straightening the toe.
Dr. Adler has lectured both nationally and internationally on minimally invasive surgical procedures. He is one of only 12 Professors of Minimally Invasive Foot Surgery of the Academy of Ambulatory Foot and Ankle Surgeons in the country in recognition of his career contributions to this field of medicine.
"Speaking at the AAFAS seminar allows me to share about the joy that is experienced by helping people with this wonderful technology as well as encouraging attendees at the seminar that they are doing the right thing by attending and learning from experienced doctors how to refine their techniques," Dr. Adler said.
The Academy of Ambulatory Foot & Ankle Surgery is an educational organization that provides continuing medical courses to a global network of members and non-members of the medical community and general public. Its ultimate goal is to improve the quality of life for patients with foot and ankle disorders through innovative education, research, and service, while promoting ethical high quality treatment of patients by morally motivated professionals.
To learn more about treatments for foot pain, or to schedule a consultation with a New York podiatrist at Adler Footcare, call (646) 783-1477 or visit http://www.mynycpodiatrist.com.
About Dr. Adler
Dr. Jeffrey L. Adler, Medical/Surgical Director and owner of Adler Footcare of Greater New York has been practicing podiatric medicine since 1979 and has performed thousands of foot and ankle surgeries. Dr. Adler is board certified in Podiatric Surgery and Primary Podiatric Medicine by the American Board of Multiple Specialties in Podiatry. Dr. Adler is also a Professor of Minimally Invasive Foot Surgery for the Academy of Ambulatory Foot & Ankle Surgeons. As one of only several in the country who perform minimally invasive podiatric surgery, Dr. Adler's patients enjoy significantly reduced recovery times.