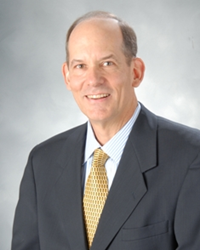 Fort Worth, Texas (PRWEB) June 11, 2014
Local certified public accountants honored CPA James F. Reeves, chief operating officer, Whitley Penn LLP, with their highest honor, CPA of the Year, in a presentation May 16, 2014, in Fort Worth. Fort Worth CPAs president Robin Christian, CPA, made the presentation.
Reeves was recognized for his visionary leadership on issues facing the accounting profession, and for years of advocacy for public practitioners as a leader of Thomson Reuters' product development team in the tax and accounting product lines. Reeves' columns in the TSCPA print publication, Today's CPA, and on his blog have earned a following for his analysis and insights.
Fort Worth CPAs honored Reeves for his service as a leader of the accounting profession locally, statewide and nationally, as president, Fort Worth Chapter TSCPA 2000-2001; as member, Texas Society of CPAs executive board, 2004-2005 and 2010-2011; and as member of Council, American Institute of Certified Public Accountants, 2011-2014.
Fort Worth Chapter TSCPA is a voluntary membership association for certified public accountants in the Fort Worth region. The organization, founded in 1929, has a membership of approximately 2,400, and is affiliated statewide with the Texas Society of Certified Public Accountants. The Chapter maintains offices in Fort Worth, and conducts programs that build CPAs' professional skills, broaden public perception of CPAs' knowledge and services, and facilitate members' delivery of services to meet market needs.