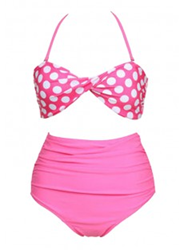 (PRWEB) June 11, 2014
Recently, Fecbek.com, a long-time provider of all kinds of dresses for women and men, has introduced its summer sale, offering many cheap swimsuits and men's T-shirts at its online store.
The swimsuits and T-shirts from Fecbek.com cover a wide range of choices, including many popular styles on the market These designs have a good market performance, and have greatly stimulated Fecbek.com's business growth in the past few months. Moreover, all of them are offered at a price around $30; the company gives a $50 discount to each order above $350. Discount shipping costs are offered by Fecbek.com as well.
The vice president of Fecbek.com said, "I think the current special offer is one of the biggest promotions we've ever done. Now, we are launching this promotion to show our appreciation to all our clients worldwide. The prices we are offering will give our customers the best value for their dollars."
He adds, "The sky is bright. Our designers and artists quickly respond to our fans' requests once they have special requirements. With our newly released designs, we hope to encourage everyone to stay enthusiastic and to simply have a sunny day in this summer."
The new offerings combined with Fecbek.com's extensive suite of products and services truly makes it a one stop shop for fashionable clothing and accessories. Fecbek.com always has someone on hand to answer your questions or respond to your message within 24 hours.
About Fecbek.com
Fecbek.com is a leading online retail and wholesale store specializing in selling clothing, shoes, bags, wedding and occasion dresses, Cosplay, costumes and beauty products. With a wide selection of products at a low price, the company has been universally recognized for honesty, high efficiency and thoughtful services; it has built a long-term relationship with many customers.
For more information, please visit http://www.fecbek.com/.