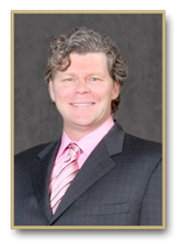 We will be engaged, dedicated and involved in every step of our client's transactions to provide them the tools, information and leverage necessary to maximize their returns on multifamily asset investments. – Jamie May
Tampa, Florida (PRWEB) June 12, 2014
CEO Jamie B. May announced the launch of JBM™-Institutional Multifamily Advisors with offices in Tampa, Orlando and Naples, FL. The team will continue to focus exclusively on asset disposition services, capitalization and recapitalization of existing and merchant development opportunities of large apartment type portfolios and singular assets for Domestic and Foreign Institutional, Private National and Regional clientele. Through a customized approach to apartment brokerage, JBM™ will provide all the benefits of a boutique service running in sync with the foundation and reach of a national platform that maximizes exposure for the client's assets to the most active and aggressive investors nationally and abroad.
With a strong presence and encyclopedic knowledge in the Florida market place, and an $8 Billion/ 101,000 sold unit transaction history, Jamie May and team will continue to be the most reliable source for all services pertaining to institutional multifamily brokerage. Jamie May's expertise, execution and one of a kind service have always been the hallmark merits of his firm, and this legacy of excellence will carry on through the future endeavors of JBM™-Institutional Multifamily Advisors.
Prior to forming JBM Institutional Multifamily Advisors, May was the Executive Director of IPA as well as Chairman and CEO of JBM Realty Advisors, which sold more than 50,000 apartment units throughout the southeastern United States. He serves on the board of directors of the National Multi-Housing Council, a Silver Flight multifamily council member of the national Urban Land Institute, member of the Multi-family Development Council of ULI Florida, is an active member of Real Estate Investment Council, and belongs to the National Apartment Association and the Florida Apartment Association. May graduated from Boston University with a Bachelor of Science degree in finance and real estate.
If you would like more information about this topic or to schedule an interview with Jamie May, please contact Claudia Raines at 813.812.5003 or claudia.raines(at)jbm(dot)com. To learn more, please visit: http://www.JBM.com.