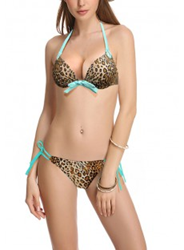 (PRWEB) June 11, 2014
Every few months the trends for women's dresses shift and the market changes. According to the vice president of Fecbek.com, all their fashionable dresses, clothing and accessories come with a 30-day money-back guarantee now, i.e. customers have no risks when purchasing products online at Fecbek.com.
The vice president says, "When it comes to shopping online, choosing the right supplier and products can be crucial for every customer. With Fecbek.com's high-quality dresses, T-shirts and more, we are sure that visitors can access our new products quickly and easily to find key information at any time."
Many people are afraid of the risks of shopping online, worrying the security of the payment. Fecbek.com's 30-day money-back guarantee will bring a new breeze on the dress market, and benefit the healthy development of the industry.
"Please note that the 30-day money-back policy does not apply to the custom products. If you are ordering a custom design at our website, you should make sure everything (size, color and more) before you place order. Customers can also contact us if they have any problem during the shopping," the vice president adds.
Fecbek.com's products are very popular for the trendy designs and delicate craftsmanship. The business tries its best to help a lady to show off her unique style with its latest designs and fully-functional online store.
About Fecbek.com
Fecbek.com is a leading online retail and wholesale store specializing in selling clothing, shoes, bags, wedding and occasion dresses, Cosplay, costumes and beauty products. With a wide selection of products at a low price, the company has been universally recognized for honesty, high efficiency and thoughtful services; it has built a long-term relationship with many customers.
For more information, please visit http://www.fecbek.com/.