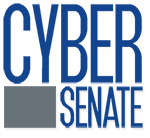 The integrity, reliability, and security of these connections and third party services that are so important to national and economic security range from relatively sound to woefully inadequate.
London, United Kingdom (PRWEB UK) 12 June 2014
A highly anticipated "Heartbleed" demonstration will be provided by the Finnish security firm responsible for naming and "outing" the Heartbleed Bug, Codenomicon. The presentation will focus on "The impact and what you need to know."
The National Institute of Standards and Technology (NIST), Chief Cyber Security Advisor, recently confirmed in both conference locations and will be presenting on "The development and standardization of cyber security controls and processes," as well as hosting a roundtable discussion on current developments. Further authorities on both sides of the Atlantic have been confirmed in their respective regions; in London, United Kingdom, this includes Scottish and Southern Energy, Electrilivi, Alliander, Security Working Group ETSI-CEN-CENELEC, United Utilities, Stedin and Laborelec GDF Suez. In Sacramento, California, contributions include NERC, SMUD, Abu Dhabi Marine Operating Company, EPRI, NCI Security, New York University, and Pacific Gas and Electric.
The Industrial Control Cyber Security Conference in Europe will take place on September 29th and 30th.
Further information can be found at http://www.industrialcontrolsecurityeurope.com.
The Industrial Control Cyber Security USA conference in Sacramento California will be held on October 6th and 7th. Further information can be found at http://www.industrialcontrolsecurityusa.com.
The Cyber Senate is an exclusive community of global Cyber Security leaders with unparalleled knowledge and experience, creating a common voice for the Cyber Security industry. We host events and information sharing forums to address key topics across industry sectors such as Energy, Transport, Healthcare and Medical Devices.