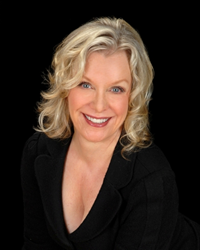 There is real danger in buying that optimistic WWD headline. My read of the outlook and attitude of affluent consumers says marketers should hope for the best, but plan for the worse. Austerity is the keyword to describe their attitude this year.
Stevens, PA (PRWEB) June 11, 2014
Fashion-trade magazine WWD did no service to its readers when it headlined on May 20, "Study Sees Up to 6% Growth for Luxury in '14," to announce the results of a Bain & Company and Fondazione Altagamma study entitled Worldwide Luxury Markets Monitor, Spring 2014. While the story contains some cautions, a quick scan of the headline and opening paragraphs gives executives confidence that the luxury market will continue its healthy pace of growth and it will be business as usual in 2014. But there are serious challenges ahead that will test the skills and the talents of luxury business leaders in 2014, cautions Pam Danziger, president of Unity Marketing and author of a new report, The Luxury Report 2014.
"There is real danger in buying that optimistic WWD headline. My read of the outlook and attitude of affluent consumers says marketers should hope for the best, but plan for the worse, Danziger cautions. "In particular, Unity Marketing foresees American affluents adopting a new attitude of austerity with a trend toward simplicity and making due with less, rather than aspiring for extravagance and indulgence."
Unity Marketing's latest Luxury Report 2014 tracks affluent consumer purchases and spending on luxury and high-end goods and services since the recession in 2008 through 2013, based upon surveys conducted among n=1,250+ affluent consumers every three months. The survey shows that throughout 2010 and 2011 affluents went through a recovery period where so-called pent up demand boosted affluent spending on luxury. However, since 2012 spending has been slowing as affluents' consumer confidence has taken a downward turn.
Despite the rising values of their houses and stock portfolios that measure wealth, affluents are choosing to conserve those gains rather than spending extravagantly like they did in the run up to the recession and immediately afterwards.
For example, the average amount affluents spent on luxury goods and services in any three-month study period during 2013 was down 23.2 percent from 2012 levels. And the prospects for 2014 show affluents remain cautious about future spending on luxury, with nearly 80 percent of n=5,001 affluents surveyed in 2013 predicting they will spend the same or less on luxury during the coming year. (Click this link to download a six-year report tracking luxury consumer spending, 2008-2013).
Danziger says, "We aren't in a doom-and-gloom scenario yet, but marketers need to exert extra effort to encourage the affluents who are the prime target for luxury brands to shop and to buy. Austerity is the watchword for affluents' attitudes in the current market, which reflects a return to simplicity and a back-to-basics lifestyle. Luxury marketers need to position their brands with respect for this new attitude and demonstrate how their brands deliver a return on investment."
Affluents are finding a 'new normal' where substance trumps style and conspicuous consumption is passé.
"One finding from the Bain-Altagamma study with which I totally agree is that the luxury market is entering, as the report states, a 'new normal phase with the notable absence in the short term of explosive phenomena,' " Danziger states. "While the developing countries have enjoyed the most attention from growth-hungry luxury brands, the fact remains that the U.S. is the largest market for luxury goods and services in the world due to the distribution of affluence and wealth among the population."
For example, the top 20 percent of U.S. households (i.e. annual income over $104,087) account for 51 percent of all income, and the top five percent (income over $191,150) take in 22.3 percent of the nation's income, according to a 2014 report on the middle-class from the Congressional Research Service. Further, net worth of U.S. households and non-profit organizations, which includes the value of homes, stocks and other assets minus debts and other liabilities, reached $81.8 trillion in the first quarter of 2014, its highest level on record, according to the Federal Reserve.
"The U.S. consumer market is vital to luxury and high-end marketers, yet how the affluent consumers view of their wealth and spending has fundamentally changed post-recession. The new political climate that demonizes income inequality and the excesses of the 1% has created an environment where affluent consumers express an understated lifestyle, that focuses more on substance than style and on quality at a price that respects the customer's intelligence and personal values. Rather than conspicuous consumption and status symbols that proclaim one's wealth, the affluent are embracing brands that give them bragging rights to how smart a shopper he or she is. For example, this past winter's 'It' coat embraced by the wealthy wasn't one from a tony Madison Avenue furrier, but the Uniqlo Ultra-Lite Down Jacket which sold for less than $70. This jacket is cool and chic in an anti-status, smart-shopper way," Danziger explains.
The new Luxury Report 2014 provides research and data needed for marketers to connect with today's affluent luxury consumer who has profoundly changed in the post-recession environment. "Marketers can no longer assume that affluent consumers are willing to spend up without a compelling reason and luxury marketers need to modify their positioning and branding to match the new normal luxury style. The recent recession has reshaped the American economy in ways that will affect us for decades to come. Affluent consumers no longer feel like wearing a symbol of wealth, knowing that the American middle class has been severely weakened from the recession. Most affluents, both the HENRYs (income $100-250K) and Ultra-affluents ($250K+), would rather throw their lot in with the 99 percent and avoid the conspicuous consumption that characterized luxury in previous years," Danziger concludes.
About Unity Marketing and Pam Danziger
Pamela N. Danziger is an internationally recognized expert specializing in consumer insights for marketers targeting the affluent consumer. She is president of Unity Marketing, a marketing consulting firm she founded in 1992. Pam received the Global Luxury Award for top luxury industry achievers presented at the Global Luxury Forum in 2007 by Harper's Bazaar. Luxury Daily named Pam to its list of "Women to Watch in 2013." She is a member of Jim Blasingame: The Small Business Advocate's Brain Trust and a contributing columnist to The Robin Report.
Pam's latest book is Putting the Luxe Back in Luxury: How new consumer values are redefining the way we market luxury (Paramount Market Publishing, 2011). Her other books include Shopping: Why We Love It and How Retailers Can Create the Ultimate Customer Experience, published by Kaplan Publishing in October 2006; Let Them Eat Cake: Marketing Luxury to the Masses-as well as the Classes, (Dearborn Trade Publishing, $27, hardcover) and Why People Buy Things They Don't Need: Understanding and Predicting Consumer Behavior (Chicago: Dearborn Trade Publishing, 2004).