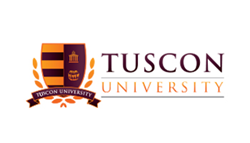 We at Tuscon University have always tried to bring our students closer and help them see things beyond their horizons.
(PRWEB) June 13, 2014
In a move to utilize its excellent online resources for the betterment of international relations, Tuscon University held a comprehensive webinar for its ever-expanding class of Politics students. This webinar focused on examining the many crucial topics of Culture and Politics, and what impact each has on the other in the context of the present volatile global scenario.
According to the university officials, the webinar will serve as a much-needed platform for students to voice their opinions and hear their counter-parts' points-of-view. The webinar served as an opportunity for students of remote countries to learn about foreign cultures that are unlike their own.
"We at Tuscon University have always tried to bring our students closer and help them see things beyond their horizons," stated Edward B. Raynor, Senior Faculty at the School of Political Sciences, Tuscon University. "This is one of the fundamental aspects of online education itself, where we erase boundaries and allow students to partake in the wealth of information available to us here at Tuscon."
The School of Political Sciences at Tuscon University is renowned for employing online teaching to reach a global student base. The Political Sciences course itself is very comprehensive and aims to impart practical knowledge that will be useful beyond the strict confines of the classroom. The online students are encouraged by the university to take full advantage of this learning opportunity.
"Students are enthusiastic as the webinar touches issues that are very crucial in to their lives," explained Richard D. Smith, spokesperson for Tuscon University. "The knowledge of foreign cultures is vital to their development and will ultimately help them achieve better international relations." He added that the university places a lot of emphasis on improving the lives of its students and this webinar goes one step further in bringing clarity to its students' mindsets.
Tuscon University is renowned for the high quality of its teachers and instructors. The faculty at Tuscon University is highly experienced and displays extraordinary patience and care in interacting with students. They understand that students come from highly varied cultural backgrounds and disparate political ideologies.
Tuscon University is a pioneer of superior online education worldwide. It has always led from the front in delivering superior online education at an affordable cost. Tuscon University has further solidified its legacy of online excellence by offering innovative courses that help students achieve their maximum potential. In addition to this, the University is always available for contact for any query its international students may have regarding their online courses, degrees and certifications.