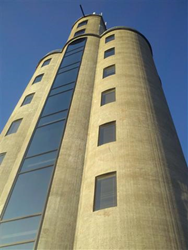 We have an incredible depth of experience joining our already- brilliant team.
Pittsford, NY (PRWEB) June 11, 2014
iVEDiX, a premier business intelligence and mobile analytics solutions provider, is announcing the expansion of their executive team. This announcement coincides with the opening of another iVEDiX location in Boston, Massachusetts.
This expansion occurs during iVEDiX's growth in the mobile space with its flagship analytics platform, miVEDiX. Rajesh Kutty, founder and CEO of iVEDiX, says that "We have an incredible depth of experience joining our already-brilliant team. These are exciting times for us, and as progressive organizations begin to see the value in cutting the tether from traditional Business Intelligence tools, our team is in the forefront of this impetus for change. We continue to shore up our depth and breadth of talent in key positions, and this is to ensure that we can provide top-notch support and smooth implementation, while strengthening our strategic partnerships."
Sean Smith, Chief Technology Officer, joins iVEDiX from VIVA Bahrain, a division of Saudi Telecom. Says Kutty: "Sean is a recognized thought leader in the telecom business, and he has a terrific affinity for next generation Big Data solutions, great business acumen, and proven leadership in a technology organization." While at VIVA, Smith spearheaded the implementation of highly sophisticated technology strategies that helped the company grow from newcomer to market leader in just under three years.
Kunal Tanwar joins the iVEDiX team as SVP of Business Development and Strategy. Prior to joining iVEDiX, Kunal was Director of Strategy and Product Development at ADP. He brings with him 18 years of sales and strategy, product management, and business development experience. According to Kutty, his experience will be instrumental in maintaining and growing the iVEDiX Sales and Partner strategy.
Ameet Bhattacharya, SVP Channel Enablement, brings over 20 years of experience in enabling large partner networks for a variety of global operations and organizations. Before joining iVEDIX, Ameet served as Director, vLab Technology at Skillsoft Corporation from 2000 to 2014.
Jeff Boehner, SVP of Services, has helped to implement large business transformation, Big Data, and technology solutions across a number of verticals, platforms, and industries.
Says Kutty, "They all bring a unique set of experiences and a proven track record, but more important they are bringing know-how that has significant ramifications for our success. iVEDiX is a proudly diverse company, with some of the brightest young talent working next to seasoned industry professionals, but at the end of the day everyone is on board to propel a unique vision forward, collaboratively."
In addition to new personnel, the new office in Boston, Massachusetts joins the iVEDiX roster locations: Pittsford, New York, Bangalore India, and Dubai, UAE. "Boston's a well-established hub of innovation with an incredible concentration of great schools, progressive companies, and amazing talent" Kutty says, "Having a presence there allows us to tap into a whole new energy and user base"
About iVEDiX
Founded in 2009, iVEDiX offers extensive Big Data, Business Analytics, and Mobile solutions across a wide variety of industries, including healthcare, telecom, retail, and business services. miVEDiX, the company's flagship product, provides users with instant access to both structured and unstructured data from their mobile device, while combining stunning visualizations with an intuitive, interactive interface. iVEDiX is headquartered in Pittsford, New York, with offices in Boston, Bangalore, and Dubai.