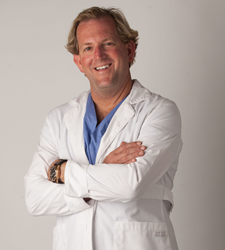 Local measures are already in place for early prescription refills when a Hurricane is threatening an area.
Palm Beach Gardens, Florida (PRWEB) June 12, 2014
Being stranded without important daily medicine happens too often during natural disasters, even those that are anticipated. "Requiring more attention is the fact that measures are already in place by most insurance companies and pharmacies to make sure patients do not run out," says Dr. Scott Katzman of Orthopedic and Laser Spine Surgery. During anticipated emergency events such as a hurricane churning out in your nearby ocean, many insurances allow an "event exception" for prescription refills and pharmacies are aware and prepared for these requests. What this means is customers can obtain an early refill of a prescription medication, as long as they have a refill on file at their pharmacy. If an area is devastated by a hurricane, access to a pharmacy will be undoubtedly limited. Patients should take advantage of the refill exception and get prescriptions refilled before the bad weather reaches the area.
Once patients have made sure they have enough medication to last for at least two weeks, they should further prepare for maintaining their routine medical regimen as much as possible. A plan should be place refrigerated medications when the electricity is out. If they use prescribed oxygen, extra must be on hand. Backup batteries for any medical assistive devices should be charged or additional on hand. A land line phone should be plugged into the wall. Often times if the electricity is out, a phone call can still be made. But this is only the case if it is not the kind of home phone that sits on a charger base that is dependent on electricity. If complications do arise with not having medication available or any medical event does occur, a list of medications, medical history and important phone numbers should already be written down so that when the land line phone is used to call for help, there is no hesitation in relaying information. Taking a count of medications and sticking to a routine medical regimen as much as possible before and during a disaster is the best plan for avoiding problems during a time when the standard number of public resources will not be available.