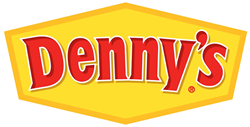 The Google interfaces are familiar and straightforward, which reassured our employees and energized the adoption." -- Alex Lewis, Vice President, Information Technology & Chief Information Officer, Denny's Corporation
Denver, CO (PRWEB) June 12, 2014
Denny's Inc. is one of America's largest full-service restaurant chains. The chain was founded in 1953 and is headquartered in Spartanburg, SC. The Denny's brand consists of 1,696 franchised, licensed and company-operated restaurants with combined sales of $2.5 billion. This includes 1,594 restaurants in the United States and 102 international locations in Canada, Costa Rica, Mexico, Honduras, Guam, Curaçao, Puerto Rico, Dominican Republic, El Salvador, Chile, and New Zealand. Denny's Inc. (Denny's) is the owner and franchisor of the Denny's brand.
Denny's was faced with several challenges that were ultimately addressed with a transition to Google Apps for Business. Denny's operated an on-premise Lotus Notes email system for many years. The environment resulted in many complex and cumbersome Lotus Notes applications. Recently, the company sold much of its restaurant portfolio to focus on its role as a franchisor and to stimulate new restaurant development. As the company streamlined its operations, the application environment had become inefficient to operate and manage.
With a major application migration, Denny's CIO, Alex Lewis, was committed to finding a platform that would provide a modern, mobile-first interface for its employees. He also wanted a solution that could ignite collaboration across the company, its restaurants, its franchisees, and its business partners. To execute a transition of this magnitude, Alex was certain they needed a proven partner, with prior Lotus Notes conversion experience, to guide them through the process.
Tempus Nova proposed the implementation of Google Apps for Business (GAFB) as the solution for Denny's business challenges. We partnered with the Denny's IT department to manage the transition from their on-premise Lotus Notes legacy system to GAFB. Tempus Nova leveraged our proprietary migration tool, novaMigrate™, to transition Denny's user data to GAFB, and we configured Google Apps Directory Sync (GADS) and Google Apps Password Sync (GAPS) to synchronize Denny's legacy information with GAFB. Additionally, we sent out communications designed to guide end users into their new Google Apps world.
Tempus Nova's Business Transformation team worked closely with Denny's to implement an effective change management and training strategy to meet Denny's accelerated timeline and requirements. Organizational Change Management consisted of transferring Google Apps relevant information regarding user adoption and migration. Training classes were scheduled prior to each phase for Google Mail, Calendar, and Delegation (i.e., Executive Assistant classes) along with Open Microphone Q&A Sessions to support users following Go-Live.
Thanks to Denny's responsive IT department, Tempus Nova was able to achieve a smooth and seamless transition from Lotus Notes to GAFB. During the 8-week implementation, mail, calendar, and contact information was migrated to the Google Apps environment and the foundation was established for adoption of Google Drive, Sites and Hangouts. Tempus Nova worked with Denny's to organize their Active Directory in a manner that allowed them to synchronize user information with the Google Apps domain. Denny's employees have embraced the GAFB platform and enjoy the benefits of using Google's innovative technology. Google Apps provides Denny's with easy, more efficient communication and collaboration solutions for their employees.
"Our transition to Google Apps has gone much easier, and quieter, than I would have expected," said Alex Lewis, Vice President, Information Technology & Chief Information Officer, Denny's Corporation. "I attribute that to a proven migration plan from Tempus Nova and the ease of adoption of the Google Apps platform. The Google interfaces are familiar and straightforward, which reassured our employees and energized the adoption."
About Tempus Nova
Tempus Nova, Inc., was founded in 2001, is a Google Premier Partner, and authorized Google Apps Reseller headquartered in Denver. We specialize in Google enterprise cloud solutions, Google Apps implementations, cloud computing, and application development. Tempus Nova has a proven track record of consistently delivering projects on time and on budget. Additional information about Tempus Nova may be found at tempusnova.com.
For additional information, press only: Heather Call, Director, PR/Marketing, (720)336-9915, heatherc(at)tempusnova(dot)com.