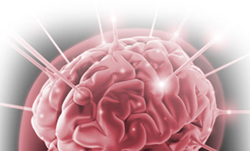 our focus should squarely fall on investigating these safety alerts and getting the word out
San Diego, CA (PRWEB) June 11, 2014
AttorneyOne.com, a recognized authority on law, update the website daily regarding all the latest information from the FDA on safety alerts for Pipeline Embolization Devices.
The FDA announced on April 11, that certain lots of Pipeline Embolization Device and Alligator Retrieval Device, by Covidien, are recalled because coating applied to the delivery wire could delaminate and detach from the devices. The Pipeline Embolization Device is used to treat endovascularly adults with large or giant wide‐necked intracranial aneurysms in the internal carotid artery from the petrous to the superior hypophyseal segments. The Alligator Retrieval Device is used in the peripheral and neuro‐vasculature for foreign body retrieval.
FDA's reason for the recall is that the polytetrafluoroethylene (PTFE) coating of the delivery wire, used to reduce friction between devices and ease navigation through the vasculature, could delaminate and detach from the devices. This could potentially lead to embolic occlusion in the cerebral vasculature, and risk of stroke and/or death.
The affected devices include 32 lots of Pipeline Embolization Devices and 621 lots of Alligator Retrieval Devices.
Taking into consideration the latest developments, AttorneyOne.com monitor daily and update the website providing accurate information on all relevant FDA safety alerts. Sean Burke, director of Media Relations at AttorneyOne.com, adds "we are determined to keep an eye on FDA announcements concerning Pipeline Embolization Devices and inform the public. For that reason", he continues, "our focus should squarely fall on investigating these safety alerts and getting the word out."
The US FDA informs that "Covidien alerted customers to the recall by letter on April 1, 2014, and is arranging for replacement of the recalled products."
AttorneyOne.com has further information on Pipeline Embolization Devices at the website including latest major drug and medical products law news.
Headquartered in San Diego, CA Attorney One was founded in 2004 and is not a law firm. They offer a nationwide legal service which helps consumers find the best representation for their legal needs. You can learn more about Attorney One at our website http://www.attorneyone.com. You can also find us on Facebook at http://www.facebook.com/AttorneyOne. Checkout earlier news from us at http://www.prweb.com/releases/2014/06/prweb11929037.htm