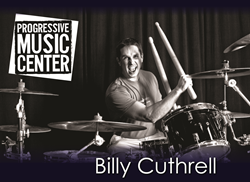 Music is an important aspect of our culture and heritage...I want these young kids to take part and pass it down to future generations.
Raleigh, NC (PRWEB) June 10, 2014
Much like the hit movie School of Rock with Jack Black, the Rock Academy at the Progressive Music Center teaches kids how to play the instrument of their choice and have fun performing as part of a band. Today's youth may not have the time or opportunity at school to partake in a band so the Rock Academy provides a chance for them to experience something new and different.
The Rock Academy is one of the original Schools of Rock and involves weekly camps from June through late August as well as a year round program. Both national and local students of music are welcome at these programs.
"Along with private drum and percussion lessons Progressive Music Center has grown over the years to offer quality instruction for acoustic and electric guitar, violin, bass guitar, piano/keyboard, saxophone, flute, vocal and drum/percussion lessons. Progressive's group classes in beginning acoustic and electric guitar and piano are very popular and our retail shops offer quality, name brand instruments for the beginner through advanced players and students," (About Progressive Music Center: Progressive Music Center, February 24, 2014).
Starting kids on the path to music at a young age is ideal. The patterns associated with music are similar to languages, meaning the younger they start learning the better. Parents can greatly influence how children view music so starting the process at home is a great first step. Learning an instrument can come next once the child is old enough to handle one.
"Music is an important aspect of our culture and heritage," says Bill Cuthrell of the Progressive Music Center. "I want these young kids to take part and pass it down to future generations. Promoting music through our Rock Academy camp program is a great way for kids of all ages to learn a new instrument and work with others their age. There is a concert at the end of every camp session so kids can show off their talent to family and friends."
These programs aren't just for younger students but happily embrace teens as well. Progressive Music Center gladly books venues for its Rock Academy bands to perform. For example, Rock Academy band South Main performed at Artsplosure in downtown Raleigh, NC this past May. Fans can check out their performance on the Progressive Music Center website.
"Here at the Progressive Music center, we offer a way for parents to see if their child wants to pursue music without the pressure of a commitment. Once their child has decided to pursue music, the parents can then decide whether or not to invest in an instrument such as a guitar or a drum set. We provide Instrument/Lesson Packages that offer a steep discount on an instrument with a 12-month lesson commitment. Take a little time to talk with a professional instructor to find how music can make a difference in your child's life," says Cuthrell.
Billy Cuthrell is available for interviews. Contact Robin Nolan at McDavidPR or call 919-745-9333