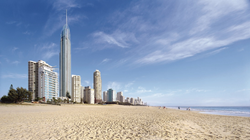 "This is a wonderful opportunity to take your business to the next level."
(PRWEB) June 12, 2014
Max International announces their upcoming Australia and New Zealand Road to Diamond and Convention. Taking place June 13 through June 14, 2014, the convention will feature keynote speakers including Australia and New Zealand's very first diamonds, Grant Bracefield and Michael Firth.
Created to award top-performing associates, attendees will receive exclusive leadership training and learn from the top leaders in the business. While at the convention, associates will be trained on shifting their mindset to focus on teaching and mentoring their down lines, duplication methods, understanding and utilizing new tools, as well as increasing overall growth.
"This is a wonderful opportunity to take your business to the next level. For two days you can pick the brains of Max International executives and top success stories. For those located in Australia and New Zealand, this event can really propel your business in the right direction," stated Peter Foss, Area President for Max International.
Attendees have the opportunity to hear from three influential leads in Max International; Bob Kaelin, Alan Sickman, and Peter Foss. Each will be leading an educational seminar, working with associates on strengthening their business to be successful.
"Mastering your Income with Double Crown Diamond Associate Alan Sickman" attendees will hear how Sickman developed his business to such a high level, explaining the importance of linear vs. leveraged income. This one course can show associates how to potentially make over $50,000 a month.
"Discover the Entrepreneur Within with Max Executive and New Zealand GM Peter Foss" will outline all the best habits and strategies successful entrepreneurs need to know. "Establish Your WHY for Your Max Business with VP of Sales Bob Kaelin" will coach associates to reach their full potential by strengthening their passion, determination, and commitment to success.
Throughout the two-day event, associates will be able to enjoy Australia's beautiful gold coast while networking with other associates in the area. Every attendee will walk away with a 90 Day Game Plan, their own business mentor, a Max workbook, and a new Chuck Norris DVD.
For more information about Max International please visit: http://www.max.com.
About Max International, LLC:
Max International, LLC was founded in 2007 and currently conducts operations in the United States, Canada, Australia, New Zealand, Columbia, El Salvador, Singapore, the Philippines, Hong Kong, and Ghana through a direct sales force, made up of more than 100,000 home-based distributors. Its line of uniquely formulated health products employ proprietary health technology, including the patented RiboCeine™ compound, a revolutionary nutrient that helps promote healthy cell functioning and overall well-being. The founder of Max Intl., Steven K. Scott, started the company to pursue his dream of empowering people throughout the world, seeing the opportunity to share the groundbreaking products with others to help promote wellness and health.