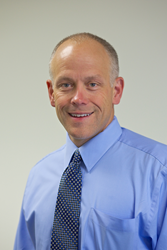 Albany, NY (PRWEB) June 11, 2014
Bestpass™, Inc., providers of bulk purchasing and streamlined toll management services to commercial fleets, today announced that after serving on the Board of Directors for four years, Ken Johnson has now been appointed as Chairman of the Board.
"I am excited that such a knowledgeable industry professional as Ken will chair the Bestpass Board," said Jon Andrews, president and CEO of Bestpass. "Ken brings extensive expertise in the trucking industry to Bestpass. He is stepping in to help lead our rapidly expanding network from regional to a nationwide and international solution."
Ken Johnson's appointment as Chairman of the Bestpass Board of Directors is another milestone amid a lifetime career in trucking. Past Chairman of the New York State Motor Truck Association, Johnson is currently CEO of Leonard's Express, a family owned transportation provider founded by his parents in Farmington, New York with offices throughout the United States. Leonard's Express is a diversified business with truckload, LTL, refrigerated truckload and flatbed divisions. Additionally, intermodal, ocean containers and distribution services are available.
"It is an honor to be elected to the Chairmanship of Bestpass Board of Directors," said Ken Johnson. "My own company benefits tremendously from the Bestpass toll management platform. It is a wonderful company that offers a great service to the trucking industry. Our main goal is to move forward in a way that will allow Bestpass to expand while always remaining focused on its founding roots of serving the trucking industry."
About Bestpass™, Inc.
Founded in 2003 by the New York State Motor Truck Association, Bestpass was designed for truckers, by truckers, to save commercial motor carriers time and money. Bestpass offers a streamlined, single-source toll management service that includes toll discounts, consolidated billing, violation processing and a single device for both toll and weigh station bypass. Bestpass is compatible with a growing number of toll and weigh station bypass networks and has partnerships with state highway authorities throughout the United States. Currently, Bestpass customers have more than 250,000 pieces of equipment and over 125,000 transponders in service, resulting in over $22 million in tolls processed monthly. For more information, visit http://www.bestpass.com.
Media Contact:
Susan Fall
LaunchIt Public Relations
858-490-1050
susan(at)launchitpr(dot)com