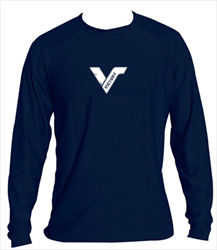 SolEscapes celebrates all Dads with 15% discount offer (Dads-15).
San Francisco, California (PRWEB) June 11, 2014
SolEscapes suggests giving Dad beach and sun protection accessories and celebrates Dads with a 15% discount offer: Coupon Code Dads-15.
Summer is beginning, and families are planning their activities. Be it a tropical cruise, a week at an all-inclusive resort, or a weekend trip to the shore, the sun and the beach are likely to figure in to summer plans. Such adventures mean fun for the whole family, and good preparation and thoughtful packing will ensure the trip goes smoothly. Giving Dad something he can use and enjoy during summer vacations is a great way to honor him on Father's Day.
While it can be difficult to choose just the right gift for Father's Day, choosing a theme makes the process easier. SolEscapes has many products to fit a "summer playtime" or "fun in the sun" Father's Day theme. Classic summertime products such as a travel beach towels, an oversized beach bag, swim shirts, and sport sunscreen will make an excellent Father's Day gift, and the Dads-15 coupon code will make the purchase even easier. Here are some examples:
Travel Lux Microfiber Beach and Pool Towel. These travel towels make packing for the beach easy: they fold so compactly that four of them take the space of one typical beach towel, plus they're lightweight. Yet when unfolded, they're a generous 40" x 70" (larger than a typical beach towel), and the soft fabric is very absorbent. They dry quickly so the beach bag doesn't get musty.
Coola Continuous Sport Sunscreen Spray. When playing outdoors, sunscreen is a must, as it protects the skin from the sun's harmful UVA and UVB rays. Coola sun care products offer broad spectrum sun protection in water resistant formulas. Additionally, the ingredients are high quality: carefully sourced and 70%+ organic. The formulas are designed to nourish and hydrate the skin as well as protect it from the sun. Coola offers a full range of products, including sunscreen sprays, which are especially handy at the beach.
Swim Shirt by Victory KoreDry. Another wonderful way to protect the skin from the sun is with sun protective clothing. Swim shirts by Victory KoreDry are made of a quick-drying, breathable fabric that offers 50+ UPF sun protection. Similar to rash guards, sun protective swim shirts are ideal for swimming, playing at the beach, kayaking, snorkeling, or most any outdoor activity. They differ from rash guards in their fit. Instead of the classic body-hugging fit of a rash guard, swim shirts have a looser, comfortable fit.
bogg bag Beach Bag. A family beach excursion requires a beach bag, and Dad would love a bogg bag. bogg bag beach bags are very roomy, so all the beach gear and essentials will fit. The bogg bag is made of durable EVA foam in a stay-open, non-tip shape, making it handy to pack and easy to find items inside of it. The handles are soft, making it comfortable to carry, and the whole bag can be hosed down and air dried after a messy beach trip. A bogg bag makes a practical and sporty looking gift for Father's Day.
SolEscapes is a California based online boutique offering a unique selection of stylish and practical sun, beach and resort essentials for all warm weather needs. SolEscapes offers personalized service, high quality products and fast, affordable shipping. Merchandise, including all sun hats, is carefully and beautifully packaged to ensure a perfect arrival. For more information, please visit SolEscapes.com. You can also connect with SolEscapes on Facebook, Twitter and Pinterest.