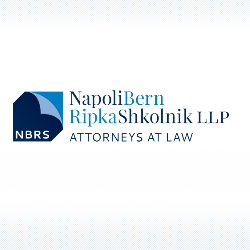 New York, NY (PRWEB) June 11, 2014
In a recent federal securities fraud case, the Securities and Commercial Litigation Group at Napoli Bern Ripka Shkolnik, LLP (Napoli Bern) successfully obtained a $1.49 million judgment on behalf of several investors defrauded by Rajeev "Roger" Punj. The case – Yadav v. Punj, 11 Civ. 1500, NYLJ 1202658317415 – was decided on May 29, 2014 in the United States District Court, Southern District of New York.
The four investor plaintiffs alleged that Punj fraudulently solicited $1.120 million in purported "investments" from Napoli Bern's clients by taking advantage of his longstanding relationships with them through representations that Punj was a registered commodities broker, employed by a commodities exchange, and held established professional relationships with three trading firms. The plaintiffs' alleged that Punj actually deposited their funds into his personal bank accounts.
Punj's misconduct violated federal law, including RICO, Section 10(b) of the Securities Exchange Act and Rule 10b-5 promulgated thereunder, as well as the Commodities Exchange Act. Napoli Bern charged Punj with conversion of investor funds, unjust enrichment, breach of contract and fraud.
Punj stipulated to legal and negative inferences with respect to plaintiffs' exhibits and intended questions at deposition. The Southern District Court decided in plaintiffs' favor, granting summary judgment against Punj, and awarding the plaintiffs damages in the amount of $1.49 million. Punj denied the charges as "false accusations."
The Securities and Commercial Litigation Group at Napoli Bern Ripka Shkolnik, LLP handles all aspects of securities disputes on behalf of investors across the United States. Napoli Bern's legal team has years of experience prosecuting broker misconduct, investment fraud, arbitration and litigation. To learn more, visit http://www.investmentlawyer.net.