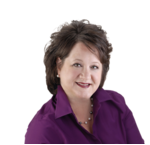 "It's never too late to start with the basics. In fact, it's only when you start with the basics that you arrive." ~Dr. Karen Keller
Bronson, MI (PRWEB) June 11, 2014
Dr. Karen Keller, noted clinical psychologist and business coach specializing in influence mastery, has just unveiled her new website (http://www.karen-keller.com). The new site realigns Karen Keller International, Inc. around its recently launched flagship resource, the Keller Influence Indicator(KII, or "Kay-Two") assessment tool which determines a person's influence potential.
The site will provide materials and information on influence for people in business (small or corporate), positions of leadership, and sales. The ultimate goal of the website and the assessment tool is to help people move forward in their career, build their business, or climb the corporate ladder.
"Everyone is an influencer." said Dr. Keller. "Influence is like a muscle that you can exercise and make stronger over time. With this new website, we're focusing exclusively on helping people increase their influence potential so they can be more successful in their careers, their business, and their life."
The online KII™ assessment tool measures influence potential and provides participants with a clear road map to improve themselves in the seven key influence traits. Website visitors can also access other resources like the KII™ Workbook Series, an Influence Archive Center, the free "52 Smart Influence Actions" email course, Dr. Keller's blog, information about her speaking engagements and coaching services, Influence Infographics and other tools to help individuals and corporations increase influence.
"I've spent years researching and developing ways of helping people get more of what they want – in business and in life – by using their own influence. My goal is to create a series of resources that will help people climb the corporate ladder faster, as well as their own personal ladder of success." Dr. Keller said. "The new website will be the hub for all that activity. It's extremely exciting – all my years of influence coaching, keynote speeches to Fortune 100 companies, and research into what makes someone influential has gone into creating this website."
You can learn more about the Keller Influence Indicator™ (KII™) online assessment tool to increase your own influence potential at http://www.karen-keller.com and sign up for Dr. Keller's free 3 part webinar, Unleash Your Influence Potential http://www.karen-keller.com/unleash-your-influence-potential