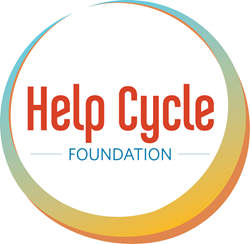 This charity spotlights Tim's generosity and active involvement in the community, and we are happy to help
Nashville, TN (PRWEB) June 17, 2014
Good People Creative, the Nashville-based content marketing company, is donating $3,000 to the Inaugural Help Cycle Charity Golf Tournament, being held August 4th at the Five Oaks Country Club in Lebanon, TN.
"I consider Tim Leeper more than just a client – I consider him a friend as well. It was an easy decision to support a worthy cause like the Help Cycle Golf Tournament this year", says Cole Evans, owner of Good People Creative. "This charity event spotlights Tim's generosity and his active involvement in the local community he calls home, and we are happy to help".
The Golf Tournament benefits 4 local Middle Tennessee charities, each with their own mission. The Tennessee Baptist Children's Home is a charity ministering to children in crisis. They care for approximately 200 children through residential care, counseling and other programs. The organization chooses not to accept government funding so Christian values can be taught to these children, and all children are accepted based on need, regardless of faith background.
Since April 2008, Brooks House has been providing temporary housing for up to 20 women and children in need. In addition to offering a safe place for these families to stay, Brooks House offers educational services, career advancement programs, medical and dental services, mental health services, mentoring, legal and financial counseling, and more.
Waves, Inc is an organization enabling individuals with intellectual and developmental disabilities to progress toward their full potential. They provide early intervention services to children from birth to age three. The Early Interventionists work with children and their families to achieve their highest potential in all areas of development including physical, cognitive, social, emotional and adaptive. They also have an Adult program for developmentally delayed individuals that include day programs, residential services and job training. Each program is designed to help their clients live their best life through activities, community engagement and life-long learning.
And the last charity benefiting from the golf tournament, Sherry's Run offers hope and help to cancer patients as they face their battles. Sherry lost her battle with colon cancer in 2004 and her husband and children started Sherry's Run in her honor. Today, they raise money and help patients with basic needs such as gas, groceries, prescription assistance, insurance premium payments, and even rent, while undergoing treatment. Sherry's Run is scheduled for September 13th at 8 a.m.
We invite you to join us in supporting Help Cycle Foundation with their Inaugural Golf Tournament to benefit these worthy charities.
Good People Creative is the content marketing company based in Nashville, TN, specializing in search, media buying, marketing, videography, content creation, social media, and design. For more information on GPC, please visit goodpeoplecreative.com.