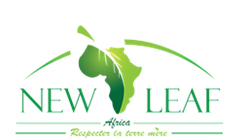 Washington, D.C, (PRWEB) June 11, 2014
New Leaf Africa (newleafafrica.com) Appoints Mr. Mohammed Mansour Kaba and TAS International as Agent to Further Develop Carbon Credit Programs
New Leaf Africa (NLA), facilitators of long-term sustainable development programs in Africa, announce the Appointment of Mr. Mohamed Mansour Kaba and his company TAS International as their official agent.
Mr. Mohamed Mansour Kaba brings with him 40 years of experience in housing development and construction in Africa and will serve as agent representative in the 3 countries where New Leaf Africa sustainability projects are established. His boots on the ground engagement will focus on the introduction of new projects and will help manage NLA's growth and assist with efficiencies. Mr. Kaba had been involved himself in the government of Republic of Guinea as Minister of Housing and Works over 25 years ago.
"I am extremely proud to be associated with NLA and the progress they've made in Africa with their environmental programs." said Kaba. "I wish there were more companies like this bringing focus and efforts into developing the local African communities for a better life."
This relationship will allow NLA to continue to strengthen its commitment to the preservation of Africa's resources and provide viable opportunities to support global sustainability initiatives geared toward corporate social responsibility and the carbon credit market.
About New Leaf Africa
New Leaf Africa is a collaboration of leaders in technology, population health and renewable energy who have joined together to bring sustainable development solutions to African regions. We focus on projects that advance access to improved health and education. We believe a sustainable future is a balance of ecological integrity, economic opportunity, corporate responsibility and human well-being. This holistic approach provides the opportunity for powerful support and scalable impact.
For more information and to get started on a project, visit http://www.newleafafrica.com and sign up for NLA's e-newsletter on the "Join Us" page. Follow @NewLeafAfrica and http://www.Facebook.com/NewLeafAfrica for real-time updates.