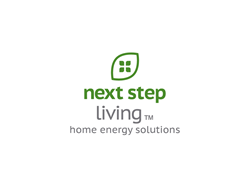 Boston, MA (PRWEB) June 11, 2014
Next Step Living™ founder and CEO Geoff Chapin last night received a New England EY Entrepreneur Of The Year™ 2014 award. Chapin, who founded the leading home energy solutions company, joins the distinguished roster of previous regional award winners that includes Aron Ain of Kronos, George Sakellaris of Ameresco and Sheila Lirio Marcelo of Care.com.
EY recognizes entrepreneurs who demonstrate excellence and extraordinary success in innovation, financial performance and a personal commitment to their businesses and communities.
"I am incredibly gratified and surprised by this honor," said Chapin. "On behalf of my 800 colleagues at Next Step Living, our more than 400 partners and many, many thousands of customers, I am very humbled that together we've been able to call attention to the importance of home energy efficiency and its impact in fighting the effects of climate change."
Chapin, now eligible for consideration as a national EY Entrepreneur Of The Year, was among 35 regional finalists selected earlier this spring by the EY judging panel. National awards will be announced in November. In its 28th year, the EY program has expanded to recognize business leaders in more than 145 cities in more than 60 countries.
"This is much-deserved recognition for Geoff as one of our region's top entrepreneurs," said Ian Bowles, former Massachusetts Secretary of Energy and Environmental Affairs and an early investor in Next Step Living through WindSail Capital. "He had the forethought and fortitude to tackle the tough challenge of residential energy consumption. Geoff and Next Step Living are making a real difference, and we are all better off for it."
Next Step Living has served almost 75,000 households with energy-efficiency services ranging from home energy evaluations and weatherization to the latest in heating and cooling solutions. Most recently, it expanded its solar-power offerings with community solar, a new approach to renewable energy that makes solar power available to apartment dwellers, renters and homeowners whose roofs aren't suitable for rooftop systems.
Earlier this spring, the company was named to the TiE Silicon Valley's prestigious TiE50 "2014 Global Hot Technology Start-Up Watch List" and ranked first as the fastest-growing private company in Massachusetts by the Boston Business Journal.
About Next Step Living
One of the fastest-growing companies in the country, Next Step Living™ is the leading provider of whole-home energy solutions. Headquartered in Boston's Innovation District, Next Step Living makes it easy and affordable for people to live in homes with a low environmental impact. A one-stop service provider of informed advice, funding guidance and expert work, Next Step Living partners with more than 400 municipalities, civic organizations, leading corporations and utility companies to deliver energy-efficient and environmentally friendly solutions for better living. Since 2008, Next Step Living has helped New England homeowners achieve almost $18 million in energy savings, which is expected to grow to more than $90 million in the next five years. Next Step Living makes our world better. Please visit NextStepLiving.com for more information.
About EY
EY is a global leader in assurance, tax, transaction and advisory services. The insights and quality services we deliver help build trust and confidence in the capital markets and in economies the world over. We develop outstanding leaders who team to deliver on our promises to all of our stakeholders. In so doing, we play a critical role in building a better working world for our people, for our clients and for our communities. EY refers to the global organization, and may refer to one or more, of the member firms of Ernst & Young Global Limited, each of which is a separate legal entity. Ernst & Young Global Limited, a U.K. company limited by guarantee, does not provide services to clients. For more information about our organization, please visit ey.com.