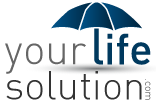 E-cigarettes are definitely a growing industry, and life insurance for e-cigarette users should be as well since many are likely paying tobacco rates, which are often 100% higher, or rolling the dice and not carrying life insurance at all
Chicago, IL (PRWEB) June 11, 2014
YourLifeSolution.com, a life insurance quote service which compares competing permanent and term life insurance products, is today announcing the availability of life insurance for e-cigarette users at non-smoker rates. "Life insurance for e-cigarette users is generally underwritten no differently than that of life insurance for a smoker. Virtually zero carriers have made a clear distinction between the use of an electronic nicotine delivery system and one that utilizes a toxic tobacco compound. There's obviously a difference, and while quite a few carriers will grant non-tobacco rates to an electronic cigarette user should they be able to test negative for nicotine, I know of one that absolutely will deliver non-smoker rates so long as the applicant has not been a smoker of traditional cigarettes in over one year. This carrier is not only competitive, but also a household name", said Eric Smith, the founder and independent life insurance agent of YourLifeSolution.com.
YourLifeSolution.com's future plans involve forming a partnership with retailers of e-cigarettes in the Chicagoland area in a cross-marketing effort to build more brand awareness of both YourLifeSolution.com and the cooperating retailer. "E-cigarettes are definitely a growing industry, and life insurance for e-cigarette users should be as well since many are likely paying tobacco rates, which are often 100% higher, or rolling the dice and not carrying life insurance at all", said Eric Smith.
E-cigarette users interested in getting life insurance at non-smoker rates are encouraged to contact YourLifeSolution.com via this contact form, or by calling 888.374.2764. All other users can view instant online quotes on the homepage of YourLifeSolution.com.